iPhone Water Damage and Stuck in Headphone Mode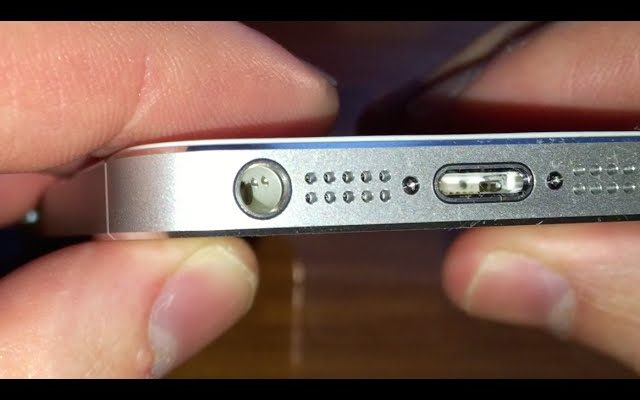 iPhones have revolutionized the way we communicate, work, and interact with the world around us. However, owning an iPhone also comes with its fair share of challenges, especially when it comes to water damage and getting stuck in headphone mode.
Water Damage
Water damage is a common problem that many iPhone owners face. Whether it's dropping your phone in the toilet or accidentally spilling a drink on it, water damage can cause serious issues with your iPhone.
The first step to take when your iPhone gets wet is to turn it off immediately. Do not try to turn it on or plug it in as this will cause further damage. Next, remove the SIM card and any other peripherals, including the case, and dry them off.
Then, place your iPhone in a bowl of rice or silica gel packets, which will absorb the moisture from the device. Leave it there for about 24 hours, and do not turn it on during this time.
After the 24 hours, remove the iPhone from the rice and try turning it on. If it doesn't turn on, don't panic. Try plugging it into a charger and see if it starts to charge. If it still won't turn on, take it to an authorized Apple repair shop and have them check it out.
Stuck in Headphone Mode
Another common issue that iPhone owners face is getting stuck in headphone mode. This happens when the iPhone thinks that headphones are plugged in, even when they are not.
One possible fix for this issue is to check for any debris or dust that may be clogging the headphone jack. Use a toothpick or a small brush to clean it out.
If that doesn't work, try resetting your iPhone. Press and hold the home button and the power button at the same time until the Apple logo appears on the screen. This will not erase any of your data but will reset your phone's settings.
If neither of these fixes works, try plugging in headphones and then unplugging them again. This may trick your iPhone into thinking that the headphones were removed, and it will switch back to normal mode.
If none of these fixes work, take your iPhone to an authorized Apple repair shop, and they can diagnose and fix the issue. In conclusion, owning an iPhone is a privilege, but it is important to know how to deal with common issues such as water damage and getting stuck in headphone mode. With these tips, you can save yourself time and money and get back to using your iPhone.