Interesting Family Photoshoot Ideas Worth Trying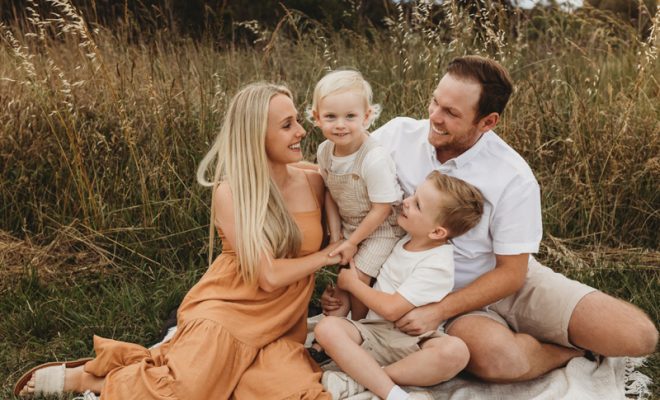 Family photoshoots are a great way to capture wonderful memories and create beautiful family keepsakes. However, coming up with unique and interesting family photoshoot ideas can be a bit challenging. If you are looking to try something new and create unforgettable photographs, here are some exciting ideas worth trying.
Go Retro
If you're interested in a theme that will transport you back in time, you might want to consider a retro photoshoot. You can choose a specific decade or era you like and incorporate different props and outfits to fit the theme. Some fun ideas could be a 60s-inspired photoshoot, a roaring 20s photoshoot, or even a disco-inspired shoot. You can create a fun retro backdrop, dress your family in retro costumes, and even include retro photo props like albums and old-fashioned cameras. This style is sure to add a pop of personality and nostalgia to your family photos.
Have a Picnic
A family picnic is a classic and timeless way to spend time together, and it makes for an incredible outdoor photoshoot. You can set up a cozy picnic scene with blankets, rustic baskets, and a delicious spread of food and drinks. You can choose a park or a specific spot you love and shoot all the family members enjoying each other's company, eating, and playing games. You can even incorporate fun accessories like hats, sunglasses, and picnic baskets to make your photo pop.
Be Bold With Colors
Using bright, bold colors in your photos can give them a fun, playful feel. You can choose a single color palette, outfit your family members in outfits of that color, and backdrop your photo. Another way to incorporate bold colors is to play with makeup and accessories to add pops of intense hues. This is a great way to get creative and show off your family's personality in a colorful and bold way.
Embrace Your Hobbies
If you're looking to show off your family's interests and talents, why not incorporate them into the photoshoot? You can choose to pursue your hobbies or interests and capture them through photography. For instance, if your family loves to play or listen to music, you can capture a musical-themed photoshoot. You could also choose to highlight your love for books, cooking, painting, or anything else that makes your family unique. It is an excellent way to celebrate something that your family enjoys doing together and show it through beautiful photographs.
Get Candid
Sometimes candid photos capture the most genuine moments. You can fiddle with a candid family photoshoot, which requires you, as a photographer, to choose a location where your family can interact and play naturally. The flexibility of candid photoshoots allows you to capture the chaos and excitement of your family's everyday life. You can also encourage your family members to play out their roles or act out silly scenarios to make the photos more fun.