Incredibly Useful YouTube Channels and Videos for Undergraduate Students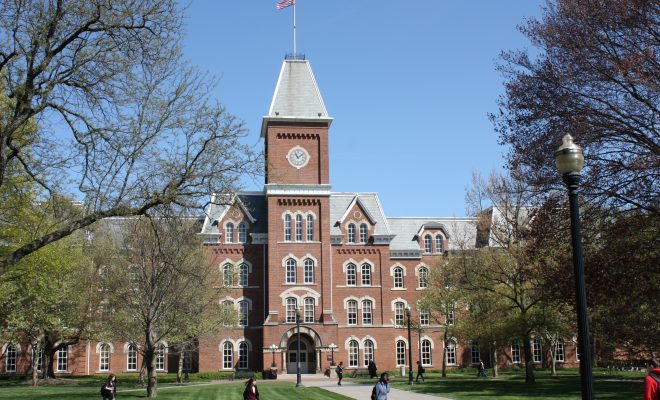 The college life can be an extremely stressful one for unprepared undergraduate students who are battling a unique set of stressors they've never dealt with before. Luckily there's YouTube, which can provide valuable insight, inspiration, and knowledge to undergraduate students in need.
With that in mind, we've curated a list of five useful videos and five useful YouTube channels for undergraduate students across a wide variety of disciplines.
Five Essential Videos
Extremely popular vlogger Thomas Frank compiled a list of the websites every undergraduate student should know about before stepping foot on campus. This is the perfect primer for an uninitiated undergrad who needs a little bit of life-hack help.
Another popular vlogger who puts the undergraduate life into perspective, Nicholas Chae is your narrator for a charismatic look into all the things he wishes he had known before going to college. If you're anxious about starting college life, this should help.
Hannah Ashton asked a wide swath of older college students about their tips for surviving undergraduate life, including healthy habits for making a stressful time a productive one. If you're looking to get your undergraduate studies on track, watch this video.
If you want a more nuanced and fun take on how to survive the undergraduate experience, you've got a friend in Oh No Nina. She makes this video breeze while also dispensing valuable advice about how to survive college as an undergraduate.
A lot of undergraduate students put their futures on the back burner when in college. They decide that all of the financial and existential stressors of "real life" are too far away to worry about now. The folks over at The Financial Diet want to help correct that, giving students the truths they need to know as they transition from school to the job market.
Five Essential Channels
If you're behind in your studies and need a quick introduction to key topics and subjects for exams and such, CrashCourse is a perfect resource. They distill a variety of subjects into clearly-explained, entertaining 10-minute crash courses.
A lot of undergraduate students need help with socializing or putting stressors behind them in favor of actual confidence and charisma. Many undergraduate viewers have lauded this channel's effect on their own personal lives and job prospects going forward.
An Oxford Ph.D. student who takes time out of his day to give advice about general student concerns in higher education, Simon Clark blends entertaining anecdotes and motivational videos for undergraduate students in need of a boost.
Productivity is key for undergraduate students, especially for those who are predisposed to procrastination. This channel shows off a wide variety of affordable (some free!) productivity tools and explains how to use them. Undergraduate students who want to become more organized should take heed.
When your undergraduate studies are in their twilight, we recommend John Marty's YouTube channel as the perfect material for your transition into the job market. He gives viewers all kinds of different advice and tips on how to translate your undergraduate education into the qualities job recruiters are looking for.
Concluding Thoughts
These five videos and five YouTube channels are a perfect starting point for the overwhelmed undergraduate student. With the help of these, you won't feel nearly as alone or unprepared for the rest of your college studies.