Incredibly Useful Youtube Channels and Videos for Post-Graduate Students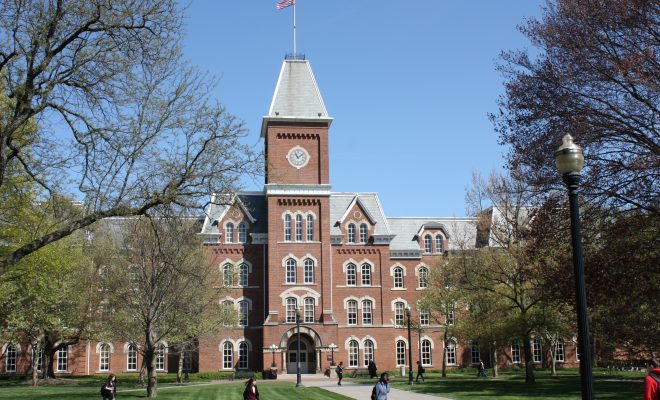 The post-graduate educational experience can be extremely taxing and overwhelming. Luckily for students, YouTube exists and can provide a fantastic breather and supplementary educational tool as students go through their post-graduate studies.
With that in mind, we decided to curate ten extremely useful YouTube channels and videos for post-graduate students in need of a little jolt.
Five Essential Videos
Olivia of Olivia's Grad School Vlogs approaches grad school problems with a unique charisma and openness. She's going through all of the struggles you're going through and this list is a perfect primer for new post-graduate students unsure of what they're in for.
Deboki does a fantastic job making light of her own grad school struggles, using this video to highlight each year of grad school and why each particular year "sucks in ways that are specific to that year." You will feel much less alone in your grad school struggles when you watch this.
This video is a critical one considering the heavy proliferation of acute depression cases and exacerbated mental illnesses due to the stressors of post-graduate studies. If you or someone you know is facing depression during their grad studies, this is a revelatory watch.
One of the most-watched videos in Joolz's Ph.D. Life series, this is a straightforward and entertaining video that shows post-graduate students (Ph.D. students, specifically) what not to do when facing the acute stressors of graduate school.
Grades can be one of the most anxiety-inducing parts of the graduate school experience. This 15-minute TED Talk will serve to remind you why you're in post-graduate studies – less for the grades you get and more for the chance to master a particular subject.
Five Essential Channels
Looking for inspiration on days where it just seems like there's no point? TED Talks provide a perfect respite with a wide variety of energetic, charismatic speeches that both provoke critical thought and serve to inspire action.
One of America's most prestigious and trusted universities has made a wide variety of lectures and on-campus performances available 24/7. You're bound to find some inspiration in your field of choice, along with supplementary learning materials.
Even if you don't have the grades to study at this Ivy League staple, you can still enjoy a bevy of lectures and lessons from some of the nation's most respected professors. Another great source of inspiration and essential knowledge.
Also known as the "Thomas Frank" channel, this channel features its namesake – a 2013 Iowa State University graduate who decided to dish out needed advice to students about battling the pressures of post-graduate studies head-on. Frank's optimism is undeniable and can very well push you out of your post-graduate doldrums.
This channel's "Study Motivation" series compiles the speeches of a wide variety of successful people in gorgeous audiovisual collages. If you need a boost to see where the light at the end of the tunnel can truly lead, this channel will help.
Concluding Thoughts
These five videos and YouTube channels are a fantastic place to start for post-graduate students in need of inspiration or help with unique grad school problems. With these bookmarked, a post-graduate student can get the leg up on any struggles that come their way.