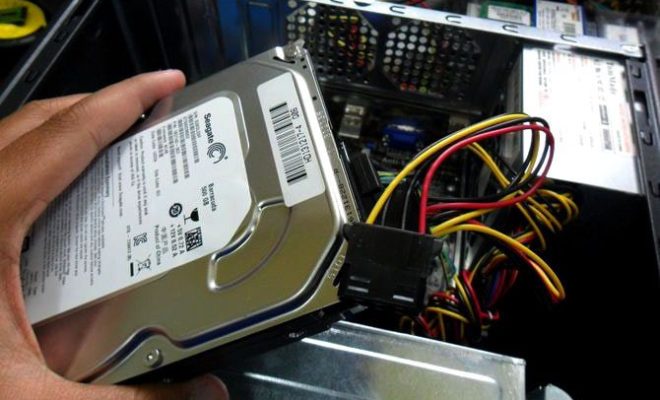 Wiping a hard drive is an essential process when you want to dispose of or sell your computer. This process ensures that all the data on the hard drive is permanently erased, making it difficult for anyone to access it. Here's how to wipe a hard drive.
Step 1: Back up your data
Before wiping your hard drive, back up all your important data. This includes documents, photos, music files, video files, and any other files you might have stored on your computer. You can back up your data using an external hard drive, cloud storage, or a USB flash drive.
Step 2: Download hard drive wiping software
There are various hard drive wiping software available online that can help you wipe your hard drive. Some of the popular ones include DBAN, Eraser, and CCleaner. These software programs provide multiple wiping options and erase all your data permanently.
Step 3: Burn the wiping software to a CD or USB drive
Once you have downloaded the wiping software, you need to burn it to either a CD or USB drive. If you're using a CD, you'll need to burn the ISO file to the disk. If you're using a USB drive, you'll need to use a program to burn the wiping software to the drive.
Step 4: Boot from the bootable media
After creating the bootable media, you'll need to boot your computer from it. To do this, restart your computer with the bootable media inserted and press the key to enter the BIOS settings. From there, select the bootable media as your primary boot device and save the changes.
Step 5: Wipe your hard drive
Once your computer boots from the bootable media, you'll be prompted to select the wiping method you want to use. Choose the appropriate method and begin the wiping process. This process can take some time depending on the size of your hard drive.
Step 6: Reinstall your operating system
After wiping your hard drive, you'll need to reinstall your operating system. This step involves inserting your operating system installation disc or USB drive and following the prompts to install the operating system.
In conclusion, wiping a hard drive is a critical process that ensures your data is permanently erased. By following these steps, you can wipe your hard drive and dispose of or sell your computer with peace of mind. Remember to back up your data before wiping your hard drive and be careful when selecting the wiping method to use.