How to Use Google Home With Your iPhone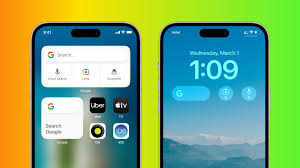 Google Home is a smart speaker that can do a lot of things, like playing music, setting reminders, and controlling smart home devices. While it is designed to work with Google Assistant, a virtual assistant, you can also use Google Home with your iPhone. Here's how.
1. Download the Google Home App
First things first, download the Google Home app from the App Store. This app allows you to set up your Google Home device, manage your Home settings, and access features like music streaming and voice commands. Once installed, open the app and create a Google account if you don't already have one.
2. Connect Google Home to Your Wi-Fi Network
Before you can use Google Home, you need to connect it to your Wi-Fi network. To do this, open the Google Home app and tap the Add (+) button, then choose Set up device. Select the type of device you're setting up (Google Home, Google Home Mini, or Google Home Max) and follow the on-screen instructions.
3. Link Your Google Account to Google Home
Once you've set up your Google Home device, you need to link your Google account to it. This allows you to access your personal information, like your calendar and contacts, and use personalized voice features. To link your account, open the Google Home app and tap the Account icon in the bottom-right corner, then choose Assistant Settings. Tap the Services tab, then choose Music & Audio. Here, you can link your music services, like Spotify and YouTube Music, as well as your video services, like Netflix and Hulu.
4. Use Google Home on Your iPhone
Now that your Google Home device is set up and linked to your Google account, you can start using it with your iPhone. You can control Google Home in two ways: with your voice, or with the Google Home app. To use your voice, say "OK Google" or "Hey Google" followed by your command, like "play some music" or "set a reminder." To use the app, open it and tap the Google Home tab, then choose your device. From here, you can control the volume, play music or podcasts, and customize your Home settings.
In conclusion, you don't need an Android device to enjoy the benefits of Google Home. With the Google Home app and your iPhone, you can easily control your smart home devices, make phone calls, and more using voice commands. Just follow these easy steps and you'll be on your way to a smarter home.