How to Use Google Classroom to Train Your Employees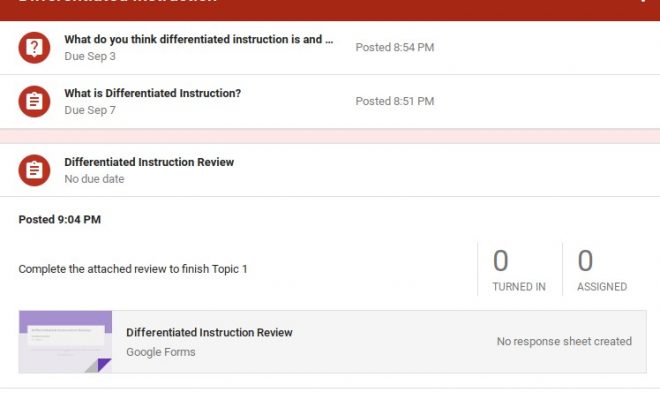 Professional development and job-related training can be a source of despair for many people. But what if employers could break that mold by making training fun, interactive, and memorable? Google Classroom brings that possibility to life. Using the many resources Classroom has to offer can expand employee knowledge and offer numerous opportunities for growth. With a few simple steps, employers can set up a Google Classroom worth their employees' time.
Set Up a Classroom & Invite Students
Before training can begin, a Google Classroom must be set up for employees. Remember to give the classroom an appropriate, specific title which correlates with your needs. Separate classrooms may be set up for different topics; however, the most efficient method is to set up one classroom which separates topics into learning modules. Don't forget to invite employees to become students in the class or share the classroom join code.
Create a Training Module
The most important aspect of using Classroom as a professional development tool is organization. Setting up the Classroom with training topics (also referred to as modules) can save employers time and keep employees engaged. Once the basic setup of the classroom is complete, it's time to create training modules. On the Classwork tab, click the plus sign to create a new topic and name it according to the content of the training. For example, the classroom below is titled Professional Development & Training with a training topic of "Differentiated Instruction" which will serve as the first module.

Add Content to Your Module
There are several options for adding content to a module in Classroom. Adding assignments or questions is an easy task, but creating engaging content is where Classroom has an advantage. Adding a question is a quick way to get employees engaged in a professional dialogue.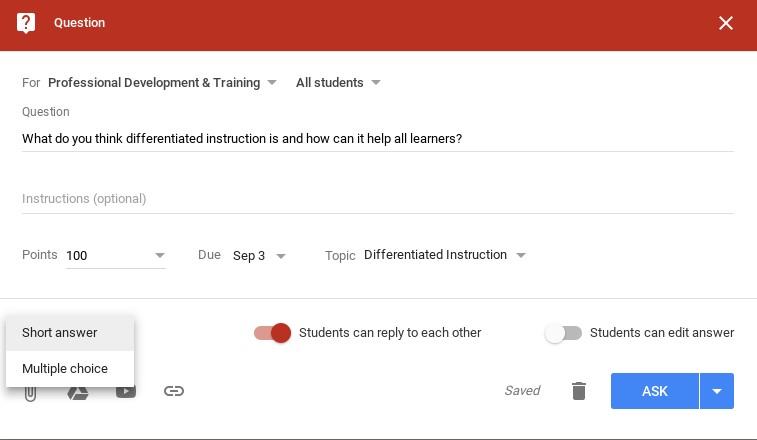 When adding an assignment, users have the option to add files and other content from Google Drive such as Slides or Forms. YouTube videos or links can also be added to assignments. This provides opportunities to create content which connects to different learning styles and prevents employees from having to pile into a room for "sit and get" professional development sessions. Setting a timeline for completion allows learners the flexibility to engage in activities at their own pace on their own time.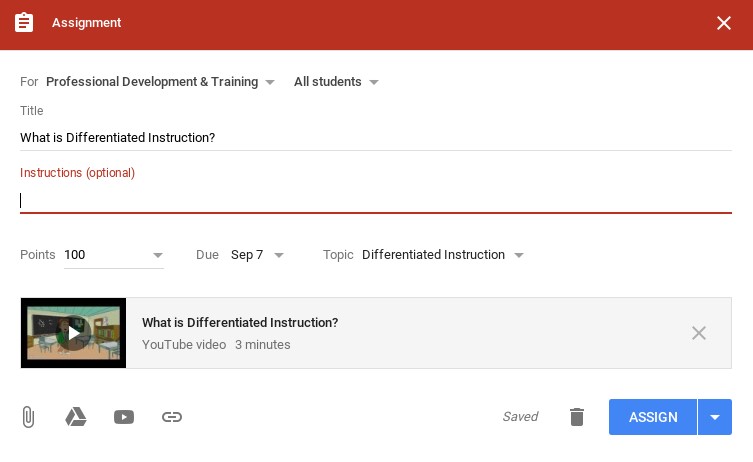 Evaluate Learning
Evaluating learning is an important component of professional development. Classroom provides multiple tools to make evaluations a breeze for employers. When creating a question, there is an option to make the question open-ended for user responses or to make it multiple choice. In addition, users can upload a Google Form for a more detailed assessment of learning. This is also an efficient method of gathering feedback about the training itself and whether the employer needs to make changes or adjustments to the module.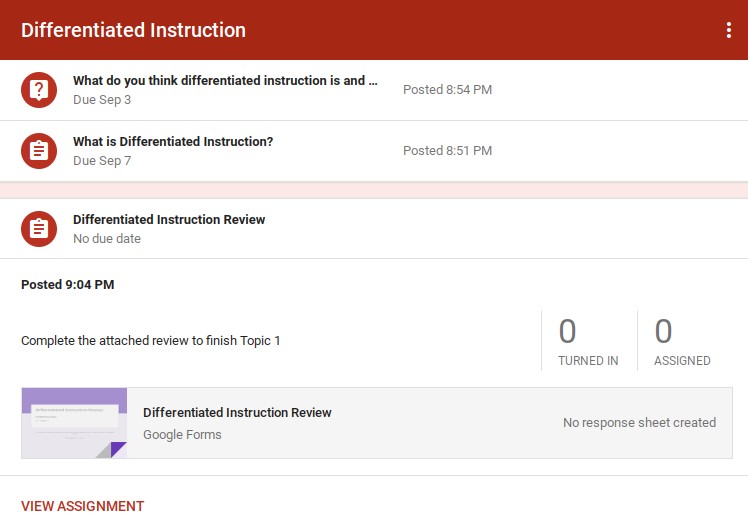 Follow Up
Follow up is one of the most important components of professional development. Creating a follow up discussion allows employees to provide feedback on implementation of content learned. It also provides a forum for discussing areas where assistance is needed and allows peers to provide guidance to one another.