How to Turn Your TV Into a Smart TV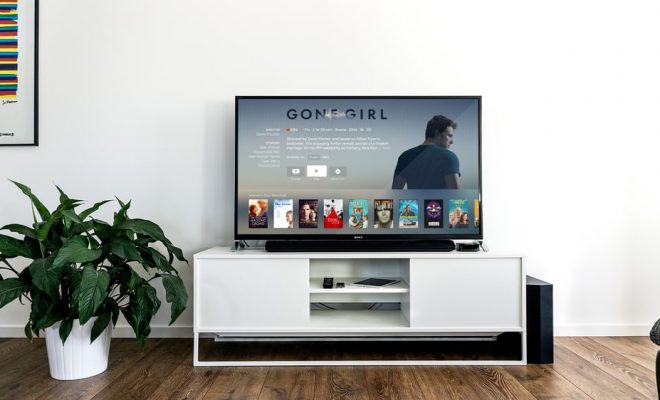 With the rise of streaming services and online content, having a smart TV has become a necessity for many households. However, not everyone wants to buy a new TV just to enjoy these features. The good news is that you can easily turn your regular TV into a smart one without breaking the bank. Here's how:
1. HDMI Streaming Sticks:
A popular way to turn your TV into a smart one is by using a streaming stick. These small devices plug into your TV's HDMI port and connect to the internet via Wi-Fi, allowing you to stream content from various services, such as Netflix, Hulu, and Amazon Prime Video. Examples of popular streaming sticks include the Amazon Fire TV Stick and the Google Chromecast.
2. Smart TV Boxes:
Similar to streaming sticks, smart TV boxes connect to your TV via HDMI and offer access to various streaming services. However, these devices usually have more powerful hardware, which allows for smoother streaming and better graphics. Smart TV box options include the Roku Streaming Stick, Apple TV, and NVIDIA Shield, among others.
3. Gaming Consoles:
If you already own a gaming console, like a PlayStation or an Xbox, you can use it as a streaming device. Most consoles these days offer streaming services, and some even have their own dedicated apps. Just make sure your console is connected to the internet and your TV, and you're good to go.
4. Smart DVD/Blu-ray Players:
Another option to turn your TV into a smart one is by using a smart DVD or Blu-ray player. These devices connect to your TV via HDMI and offer streaming services just like the other options mentioned above. They also have the added benefit of playing physical media discs, providing an all-in-one entertainment solution.
5. Computer or Laptop:
If you have a computer or a laptop, you can connect it to your TV and use it as a streaming device. Most modern computers have HDMI ports, which can easily connect to your TV. You can then use streaming services or even play movies and videos stored on your computer.
In conclusion, turning your TV into a smart one is easy and affordable. Whether you choose a streaming stick, smart TV box, gaming console, smart DVD/Blu-ray player, or your own computer, you can enjoy all the benefits of streaming services without having to replace your TV. Happy streaming!