How to Test if 1.5v Batteries are Still Good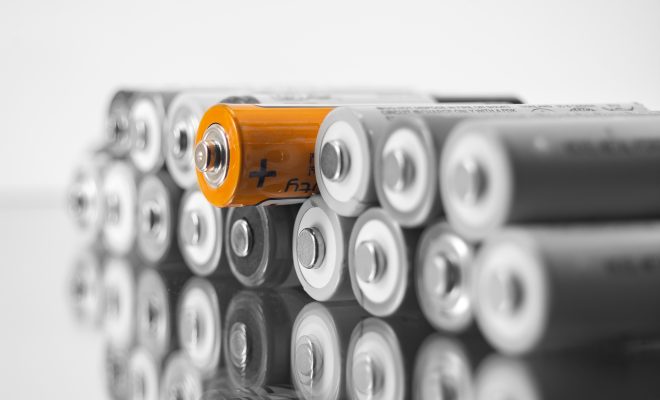 Batteries are commonly used to power a variety of electronic devices such as flashlights, remote controls, and calculators. It is essential to ensure that your device's battery is still good and provides sufficient power to operate your gadgets. One way to test a 1.5v battery's health is by using a multimeter. Here are some steps to use a multimeter to check if a 1.5v battery is still good:
Step 1: Gather Materials
The first step is to gather all the materials you will need to test your battery. These include a 1.5v battery, a multimeter, and a few jumper wires. Ensure you have a reliable multimeter and specific jumper wires that will fit your multimeter's ports.
Step 2: Set the Multimeter
Switch on the multimeter and set it to measure DC voltage (direct current). This setting is usually denoted by a "V" with a straight line or dashed line above it. Set the multimeter to measure VDC.
Step 3: Connect the Jumper Wires
Take the positive and negative jumper wires and attach them to the multimeter's positive and negative ports. The positive port is usually denoted by a "+" symbol, while the negative port is denoted by a "-" symbol.
Step 4: Connect the 1.5v Battery
Take the 1.5v battery and connect the positive (red wire) to the battery's positive or plus-side while connecting the negative (black wire) to the battery's negative or minus side. Ensure that you firmly connect the jumper wires to the battery's terminals.
Step 5: Read the Multimeter
Once everything is connected, it is time to read the multimeter. For a healthy 1.5v battery, the multimeter will read between 1.5v and 1.6v. If the reading is below 1.5v, this indicates that the battery is almost dead, and you should replace it. If the reading is above 1.6v, the battery is overcharged and should not be used.
Step 6: Repeat the Test
If you are testing a pack of 1.5v batteries, repeat the process for each battery to ensure that they all provide similar voltage readings.
In Conclusion
Using a multimeter to test a 1.5v battery's strength and quality is a simple process that can help prolong the lifespan of your device. By following these six easy steps, you can easily test your 1.5v batteries for voltage and ensure they are still good. If the voltage reading falls below 1.5v, replace the battery with a new one to ensure optimal performance.