How to Take a Photo on a Chromebook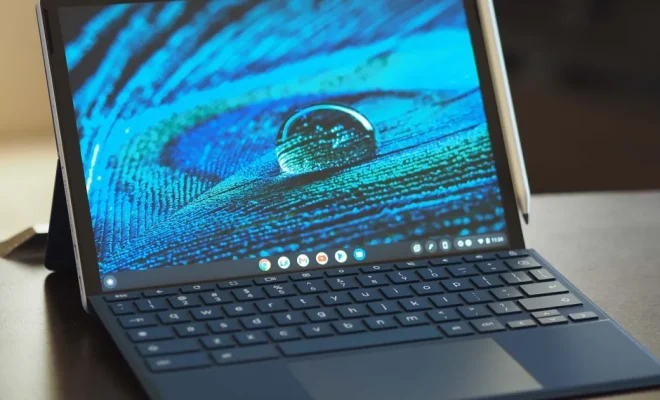 Chromebooks have become increasingly popular in recent years, especially for students and people who need a machine to do tasks on-the-go. One of the most frequently asked questions is how to take a photo on a Chromebook. In this article, we will explain the steps you need to follow to take a photo on your Chromebook.
Using your Chromebook's built-in camera
Step 1: Open the Camera app
The first step to taking a photo on your Chromebook is to open the Camera app. You can do this by clicking on the Launcher icon at the bottom left of the screen and then finding the Camera app. Alternatively, you can simply use the search bar and search for "Camera."
Step 2: Set up the shot
Once you have opened the Camera app, you will see a view of what the camera is seeing. If you are using a Chromebook with a rear-facing camera, you can switch to the front-facing camera by clicking on the icon in the top-right corner. Next, make sure you have the shot you want in view. You can adjust the camera angle and zoom in or out by using your fingers on the trackpad.
Step 3: Take the photo
When you have everything set up and in view, click on the shutter button located at the bottom-center of the screen. This will take the photo and save it to your Downloads folder by default.
Using a third-party camera app
If you prefer to use a third-party camera app, there are many options available in the Chrome Web Store. Some popular ones are:
1. Camera by Google – This app has all the basic features you need to take great photos. It also includes a range of filters and effects that you can apply to your photos.
2. Camerafi Live – This app is great if you want to use your Chromebook as a live streaming camera. It supports both USB and Wi-Fi connections.
3. Pixlr Editor – Although not a camera app, Pixlr Editor is a great photo editor that you can use to edit your photos after taking them on your Chromebook.
Conclusion
Taking a photo on a Chromebook is a relatively simple process. With just a few clicks, you can capture memories that will last a lifetime. Whether you prefer to use the built-in camera app or a third-party app, you have plenty of options to choose from. So, go ahead and start capturing those precious moments!