How to Stop Microsoft Word Opening Files in Read-Only Mode in Windows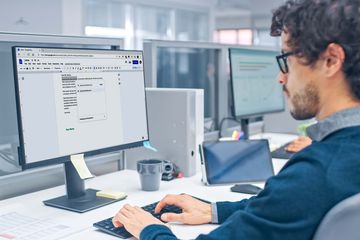 Microsoft Word is one of the most commonly used word processing applications used by individuals and businesses alike. However, sometimes the program may open files in read-only mode, which can be a major inconvenience for users. Read-only mode restricts users from making changes to the
document and saving the file. In this article, we will discuss some solutions to the problem of Microsoft Word opening files in read-only mode in Windows.
1. Disable Protected View
Protected View is a security feature in Microsoft Word that opens files in read-only mode to prevent potentially harmful content from damaging your computer. To disable Protected View, open Microsoft Word and go to File > Options > Trust Center > Trust Center Settings. In the Trust Center window, select Protected View, and uncheck the boxes next to all the options listed there. Then click OK to save the changes.
2. Turn Off Safe Mode
Safe Mode is a troubleshooting feature in Microsoft Word that opens the program with default settings to help diagnose issues with the application. Sometimes, Safe Mode may unknowingly activate and cause Word to open files in read-only mode. To disable Safe Mode, open Microsoft Word while holding down the Ctrl key, which will prompt the program to ask if you want to start in Safe Mode. Select No, and then check to see if the files are opening in read-only mode.
3. Disable Read-Only Mode
If the above solutions don't work, the file may have been set to read-only mode by the user or another program. To check if the file is set to read-only, right-click on the file and select Properties. In the Properties window, make sure the Read-only box is unchecked. If it is checked, uncheck it and click OK to save the changes.
4. Repair or Reinstall Microsoft Office
If all else fails, the issue may be with Microsoft Office itself. Try repairing or reinstalling the software. To repair Microsoft Office, go to Control Panel > Programs and Features, right-click on Microsoft Office, and select Change. From there, select Repair and click OK. To reinstall the software, uninstall Microsoft Office and then download and install a new copy of the program.
In conclusion, encountering the problem of Microsoft Word opening files in read-only mode can be frustrating, but there are several solutions to try. By disabling Protected View and Safe Mode, disabling read-only mode, or repairing/reinstalling Microsoft Office, users can get back to editing and saving their document without any hassle.