How to Speed Up Your Old Mac and Give It a New Life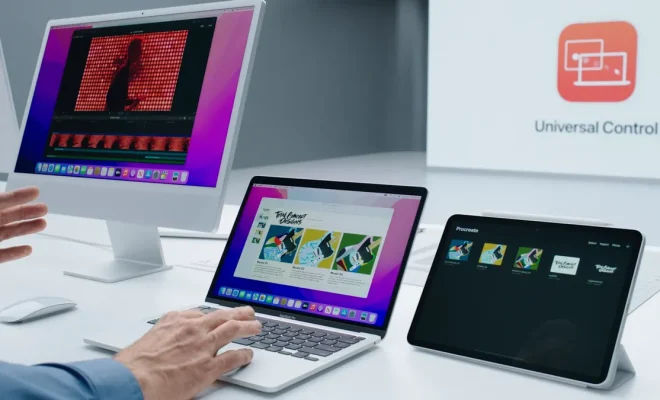 If you're using an old Mac that now struggles to keep up with today's demands, don't write it off as useless just yet. You can still breathe new life into it by improving its performance and speeding it up. Here are some tips and tricks to try:
1. Clean up your hard drive
The first step is to free up some space on your hard drive. As you use your Mac, files and applications accumulate, taking up valuable storage space. Delete any unnecessary files, uninstall applications you seldom use, and transfer large files to an external drive.
2. Remove startup items
Every time you switch on your Mac, a collection of programs and background tasks launch automatically, which contributes to the slow boot-up time. Go to System Preferences > Users & Groups > Login Items to manage the items that open when you log in. Deselect any items you don't need to start automatically.
3. Upgrade your RAM
If your Mac is running slowly, it's likely due to a lack of memory. Upgrading your RAM will allow your old Mac to multitask more efficiently and faster, and you'll notice a significant improvement. Check your Mac's details to see how much RAM you have, then check for compatible RAM upgrades.
4. Use a lightweight browser
Not all browsers are created equal, and some are more resource-intensive than others. Using a lightweight browser like Chrome or Firefox can give you faster browsing speeds, and you can manage multiple tabs without slowing down your Mac.
5. Turn off visual effects
While macOS has beautiful visual effects, they use up a lot of processing power. To get some of that processing power back, turn off some or all of the visual effects. Go to System Preferences > Accessibility > Display > Reduce Motion and select the tick box.
6. Monitor activity monitor
Several processes run in the background of your Mac, and some may be using too many resources. Access the Activity Monitor by pressing Command+Space to open Spotlight, then enter the term "Activity Monitor." Check for processes that are using too much CPU or memory, and force quit them if necessary.
7. Install an SSD
An SSD (Solid-State Drive) is significantly faster than the traditional hard drive that comes with most old Macs. If you're constantly accessing files or booting up your Mac, an SSD can boost your Mac's performance considerably. Many Mac models allow users to install an SSD.
In conclusion, these tips and tricks are a great starting point if you want to speed up your old Mac and give it a new lease on life. Although not all of them will work for every Mac, they're all worth trying, and you can enjoy a faster, more responsive Mac.