How to Share Activity on Apple Watch and Compete With Friends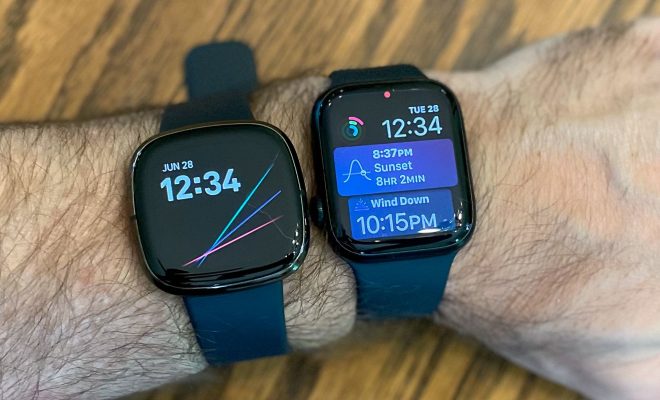 The Apple Watch comes packed with a variety of features besides showing you the time. One of those features is its ability to track your daily activities such as your heart rate, exercises, steps, and calories burned. Additionally, with its ability to share activity, you can compete with your friends, family, or colleagues and encourage each other to stay active.
Here's a rundown of how to share activity on Apple Watch and compete with friends:
#1 Set up Activity Sharing on Apple Watch
The first thing you need to do is set up the activity sharing feature. Below are the steps to follow:
– Open the Apple Watch app on your iPhone
– Tap on the "My Watch" tab
– Scroll down and tap on the "Activity" tab
– Tap on "Sharing"
– Tap on the plus (+) sign on the top right corner
– Search for your friends' names or their email addresses
– Once you have selected their name, choose "Invite"
After your friends accept your invitation, you can start sharing your daily progress with them.
#2 Viewing and Commenting on Friends' Progress
Once you have invited your friends, you can view their activity progress on the Sharing page on your Apple Watch or on your iPhone's Activity app.
You can tap on a friend's name to view their progress and see what activities they have completed. You can also cheer them on by sending them a message or commenting on their progress.
#3 Competing With Friends
Sharing activity on Apple Watch is not just about tracking your and your friends' progress; it's also about a healthy competition. Here's how you can compete with your friends:
– Tap on your friend's name from the Sharing tab
– Scroll down and tap on "Compete"
– Choose a competition, either to reach a specific daily goal or compete for the most points in a week
– Once you select a competition, you and your friend will receive notifications when the competition begins.
During the competition, you can view each other's progress and the number of points you both have earned. The winner is the person who reaches the goal or has the most points.
#4 Setting Goals and Tracking Progress
To compete with your friends or family is not always an easy task; however, you can make it easier by setting goals and tracking your progress.
To set goals on Apple Watch, follow these steps:
– Open the Activity app on your iPhone
– Tap on the "Sharing" tab
– Tap on your name to see your progress
– Scroll down and tap on "Change Goals"
– Set a new move, exercise, or stand goal
To track your progress, swipe left from the Watch face or tap on the Activity app. You will see your progress in real-time and get notifications when you complete your daily goals.
Summary

Sharing activity on Apple Watch can be a fun and motivating way to stay active, healthy, and fit. By setting goals, tracking progress, and competing with friends, you can achieve your fitness goals together, and stay motivated all along.