How to Set Up an External Microphone in Windows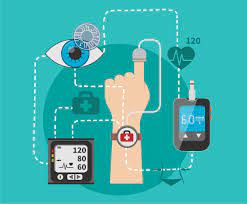 Are you tired of poor audio quality during video conference calls or recording multimedia content on your Windows device? Are you fed up with the low-quality integrated mic on your laptop or desktop? An external microphone may be the solution. External microphones can improve the quality of audio recordings or conference calls significantly. In this article, we will guide you through the steps of setting up an external microphone on Windows.
Step 1: Check Compatibility and Connections

Before you buy an external microphone, ensure it is compatible with your Windows device. The microphone package or documentation should indicate if it's compatible with Windows 7, 8, 8.1, or 10.
Check if the microphone requires special software installation or drivers to function correctly on Windows. If the manufacturer provides any necessary software, install it before setting up the microphone.
Ensure the microphone comes with a compatible audio wired or USB cable that you can connect to your Windows laptop's or desktop.
Step 2: Connect the Microphone to Your Windows Device

Once you have verified that the microphone is compatible with your Windows device, and you have any needed drivers, cable, and software, it's time to connect the microphone. First, locate the audio jack or USB port on your Windows laptop or desktop.
If the microphone has an audio jack, connect it to the "microphone" input port on your laptop or desktop's soundcard. If your laptop has a combo audio jack (i.e., it has only one jack for audio input and output), you may need to use a splitter cable that separates the audio input and output signals.
If the microphone has a USB cable, plug it directly into an open USB port on your Windows laptop or desktop.
Step 3: Configure the Microphone Settings on Windows

Once you have connected the microphone to your Windows device, you need to configure the audio settings to use the external microphone. Here's how to do it:
1. Open the Windows Control Panel by clicking on the start button and selecting "control panel" from the menu.
2. Click on the "Hardware and Sound" option in the control panel.
3. Then click on the "Sound" option, which is usually the first one on the list.
4. Under the "Sound" menu, select the "Recording" tab.
5. Now locate the external microphone you just connected, and right-click on it. Select the "Set as Default Device" option.
6. You should also make sure the microphone is not muted by checking the "Properties" option, then select "Levels" to set the volume level to your desired setting.
7. Finally, test the microphone by speaking or recording audio with any software. Observe the audio levels and ensure it's working perfectly.
In conclusion, setting up an external microphone on your Windows device is an easy way to improve audio quality, especially during conference calls or creating multimedia content. Follow these straightforward steps to readily plug and play with your external microphone. Once you've paired the microphone, you'll have exceptional audio quality for all audio-related tasks on your Windows device.