How to Send a Video From a Cell Phone to Email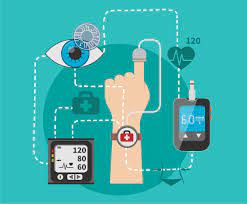 In today's digital age, videos have become an essential part of our daily lives, from capturing unforgettable moments with loved ones to creating content for social media. With the availability of smartphones, it's easier to record and share videos instantly. One of the most common ways to share a video is by sending it to an email address. Here's how to send a video from a cell phone to email:
Step 1: Open the camera app on your smartphone
To get started, open the camera app on your phone. Most modern smartphones have a camera app built-in, and you can access it by tapping on the camera icon on your home screen.
Step 2: Record the video
Once you're in the camera app, tap on the video option, which is usually in the center of the screen. Then, press the record button to start recording the video you want to send.
Step 3: Stop the recording
Once you're done recording, tap on the stop button to end the recording. On most smartphones, the stop button is the same as the record button. You may also be able to press the volume down button to stop recording.
Step 4: Open your email app
Once you've recorded the video, open your email app on your phone. You can usually find the email app on your home screen, or by searching for it in the app drawer.
Step 5: Compose a new email
Once you've opened your email app, tap on the "compose" button to create a new email. You'll need to fill in the recipient's email address in the "to" field, and you can also add a subject and message if you like.
Step 6: Insert the video
To insert the video you just recorded, tap on the "attach" button, which is usually a paperclip icon. Then, select "video" from the options, and choose the video you want to send from your camera roll.
Step 7: Send the email
Once you've attached the video to the email, you can hit the "send" button to send the email with the video attachment.
Conclusion
Sending a video from a cell phone to email is a quick and easy way to share your videos with family, friends, or colleagues. By following these simple steps, you'll be able to send your videos via email in no time. Remember to be mindful of the file size, as some email providers have a limit on the size of attachments you can send. By compressing the file or sending with a transfer service, you can avoid the file size limit and share your videos without hassle.