How to Set Up a Zoom Meeting on Your Phone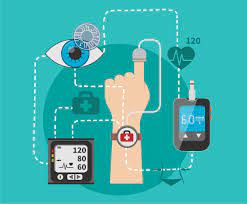 Zoom has become the go-to video conferencing platform for virtual meetings, webinars, and events. It is user-friendly, efficient, and convenient, making it a popular choice among professionals and educators. If you want to set up a Zoom meeting on your phone, here's a step-by-step guide to help you get started.
Step 1: Download the Zoom App
The first step is to download the Zoom app on your phone. You can easily find it in the App Store for iOS devices and Google Play for Android devices. Once you have downloaded the app, create an account by providing your email and password.
Step 2: Start a New Meeting
Open the Zoom app and tap on the "New Meeting" button on the home screen. You can also join an existing meeting by entering the meeting ID provided by the host.
Step 3: Customize Meeting Settings
Before starting the meeting, you can customize the settings by tapping the "Settings" button on the bottom right of the screen. You can adjust settings such as enabling or disabling video, muting participants upon entry, and enabling screen sharing.
Step 4: Invite Participants
Once you have customized the settings, tap the "Participants" button to add participants to your meeting. You can either invite participants via email or by sharing the meeting ID with them.
Step 5: Start the Meeting
Once you have invited your participants, tap the "Start Meeting" button to begin the session. You can use the controls at the bottom of the screen to manage the meeting. You can mute participants, turn off their cameras, and share your screen, among others.
Step 6: End the Meeting
To end the meeting, tap the "End Meeting" button at the bottom of the screen. You can also choose to record the meeting, save the chat, and share the meeting summary with participants.
In conclusion, setting up a Zoom meeting on your phone is simple and easy. All you need to do is download the app, create an account, start a new meeting, customize settings, invite participants, start the meeting, and end it when you're finished. With Zoom, you can host meetings from anywhere and stay connected with your team, clients, and stakeholders.