How to Set Up a Home Network Using Switches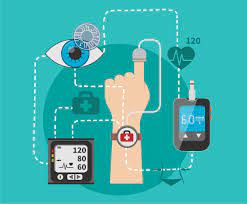 Setting up a home network is essential in this digital era, where technology devices dominate every aspect of our daily lives. Home network allows us to transfer data, connect different devices, and even stream videos across multiple devices. However, without the right setup, setting up a home network can be a daunting task. One of the most important components of setting up a network is using switches. In this article, we will discuss how to set up a home network using switches.
Switches are essential devices that help to connect different devices in a network. They work by connecting different devices physically, allowing them to communicate and share data. A switch works by routing the incoming data to its intended recipient device through a process called packet switching. A packet is a small unit of data that is sent over the internet, and switches direct these packets to where they need to go.
To set up a home network using switches, follow these steps:

1. Identify Your Network Requirements
The first step is to identify the devices you want to connect and the network requirements. To identify these requirements, consider the type of devices you have, the data transfer speed, and the number of devices you want to connect.
2. Determine the Number of Switches You Need
The number of switches you need will depend on the number of devices you want to connect. Plan carefully to ensure that you have the right number of switches to avoid overloading the network.
3. Choose the Right Switches
When choosing switches, consider the data transfer speed, network security, and scalability. The most common switches are unmanaged and managed switches.
4. Connect the Switches
Connect the switches to your network devices using Ethernet cables to form a local area network (LAN).
5. Configure the Switches
After connecting the switches to the devices, you need to configure the switches to enable them to work together. Configuration includes setting up the IP address, subnet mask, default gateway, and other network settings.
6. Test Your Network
After configuring the switches, you need to test your network to make sure all your devices are connected and can communicate with each other.
Setting up a home network using switches is easy, as long as you follow the right steps. By identifying your requirements, choosing the right switches, connecting the switches, configuring them, and testing your network, you can have a successful home network that connects all your devices. With a well-designed network, you can share data across devices, stream video, and achieve high-speed internet connectivity.