How to Set up a Zoom Meeting on a Desktop Computer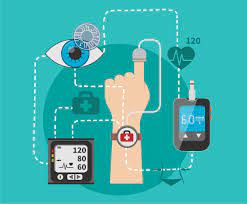 In today's world, where remote work is becoming more and more common to manage a business, it is essential to know how to set up a Zoom meeting on your desktop computer. Zoom is an excellent video-conferencing tool that enables you to stay connected from anywhere, at any time. It is quick and easy to set up and use with an intuitive user interface. Here is how to set up a Zoom meeting on your desktop computer.
Step 1: Install Zoom
Before you set up a Zoom meeting, the first step is to install the Zoom software on your desktop computer. Visit the Zoom website and download the software by clicking on the "Download" tab in the top menu. Once installed, open the Zoom application, and you are ready to schedule the meeting.
Step 2: Schedule a Meeting
In Zoom, scheduling a meeting is an easy and straightforward process. After launching the Zoom application, click on the "Schedule a Meeting" option on the home screen.
A "Schedule Meeting" popup window will appear, where you can specify the details of the meeting, such as the name of the meeting, the date and time of the meeting, and the duration of the meeting. You can also add a description of the meeting and set up a password to ensure the meeting's safety.
After filling out the necessary information, click on the "Schedule" button, and your Zoom meeting will be scheduled.
Step 3: Send Invitations
Once you have scheduled the meeting, Zoom will automatically create an invitation with all the necessary details. Click on the "Copy Invitation" button to copy the invitation link and paste it into an email or instant message to send it to your participants.
You can also send the invitation via Zoom directly by clicking on the "Email" icon in the "Participants" tab located in the lower part of the screen. Zoom will send the invitation to all the participants you have added to the meeting.
Step 4: Join the Meeting
On the day of the meeting, open the Zoom application, and click on the "Start" button next to the scheduled meeting. You will be directed to the meeting room, where you can see all the participants listed on the right-hand side of the screen.
Once the meeting has started, choose the settings that suit your needs, such as turning on video or audio, and alter the view to suit your preferences.
Conclusion
Setting up a Zoom meeting is an easy process that does not require much technical knowledge. By following the four simple steps outlined above, you can schedule a meeting, invite attendees, and join the meeting to stay in touch with your colleagues, clients, or friends effortlessly. Whether you are hosting a business meeting, a classroom session, or a virtual gathering, Zoom provides an excellent platform to enable seamless communication across distances.