How to Replace a TV Power Cord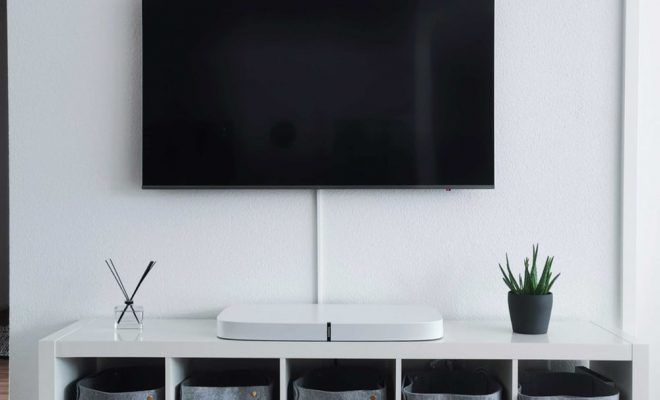 Replacing a TV power cord is a straightforward process that can be completed by anyone, even those with minimal technical skills. This task may seem daunting, but it is important to understand that it is a simple process that can be completed with minimal tools and effort. In this article, we highlight the steps required to successfully replace a power cord on a TV.
Step 1: Disconnect the TV from the Power Source
The first step when working with electronics is to ensure that they are disconnected from a power source. This is critical as it minimizes the risk of electrocution or damage to the TV as you work on it. For your safety, ensure to disconnect the TV from the power socket, then switch off the wall socket.
Step 2: Find the Correct Replacement Cord
Once you have unplugged the TV from the power source, you will need to find a new power cord that is compatible with your TV. This should not be a difficult task, as the market has plenty of options available that can fit a wide range of TV models. It is essential to ensure that the specifications of the replacement cord match those of the previous cord to avoid electrical issues.
Step 3: Remove the Old Power Cord
Now it's time to get rid of the old power cord. Locate where the power cord connects to the back of the TV and gently remove it. It is recommended to avoid pulling the cable too hard as this can damage the ports, and always hold the ends of the cable instead of pulling at the middle section.
Step 4: Place the New Power Cord in Position
With the old power cord out of the way, connect the new one in the exact location the old cord was removed from. Ensure that the cable is inserted correctly and securely in the ports to avoid loose connections that can cause electrical issues.
Step 5: Test the TV
After replacing the cord, reconnect the TV to the power source and turn it on. Check if the TV powers up correctly and that there are no issues with the new power cord. A visual inspection can help you detect any issues, like loose connections, which can lead to the cable coming out of the port.
In conclusion, replacing a TV power cord should not be a daunting task as long as you follow the steps outlined above. It is important to ensure that the cable is correctly installed to avoid electrical hazards, and always purchase a replacement cord of the same specifications as the initial one. If you encounter any issues, you can always consult a professional technician to aid in the replacement process.