How to Repair Corrupted Files in Windows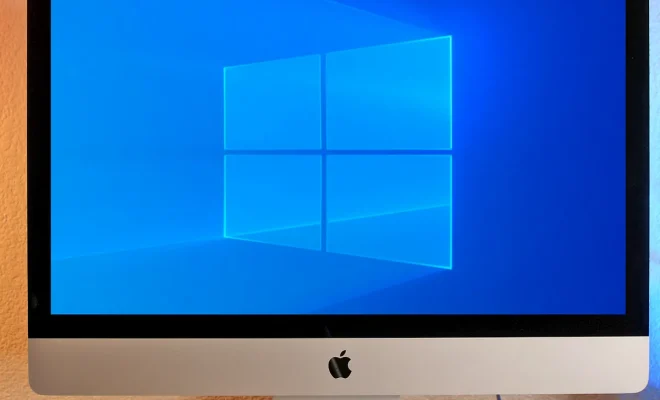 If you have ever encountered a situation where you were unable to open a file on your Windows computer due to corruption, you know how frustrating it can be. However, all is not lost as there are several ways to repair corrupted files in Windows and retrieve valuable data. Let's explore some methods to fix corrupted files in Windows.
1. Use built-in Windows tools – Windows comes with built-in tools for repairing corrupted files. The first tool is the System File Checker (SFC), which scans Windows system files and replaces any corrupted files with a cached copy that is stored in a compressed folder. To run SFC, click on the Windows Start button and type "cmd" in the search bar. Right-click on "Command Prompt" and choose "Run as administrator". In the command prompt, type "sfc /scannow" and press Enter. This will start the scan and it may take some time to complete. Once it is finished, check to see if the problem has been resolved.
2. Use CHKDSK – CHKDSK is a Windows utility that checks for errors on your hard drive and fixes them. To run it, open File Explorer and right-click on the drive you want to check. Choose "Properties" and then "Tools." Under "Error checking," click "Check" and then "Scan drive." This will start the scan, and once it is complete, it will report any errors found. If any errors are found, CHKDSK will try to fix them.
3. Use a third-party tool – If the above methods do not work, you can use a third-party tool to repair corrupted files. Some popular tools include Recuva, EaseUS Data Recovery, and Stellar Data Recovery. These tools can scan your computer and detect corrupted files, and then attempt to repair them. However, be cautious when using third-party tools as some may contain malware or viruses that can further damage your system.
4. Restore from backups – If you have regular backups of your important files, you can restore them from the backup to recover any lost or corrupted data. Windows has a built-in backup feature that can automatically backup files to an external hard drive or cloud storage service. To use this feature, go to Control Panel > System and Security > Backup and Restore. Alternatively, you can use a cloud storage service like Google Drive, OneDrive, or Dropbox to backup your files.
In conclusion, there are multiple ways to repair corrupted files in Windows. It is essential to perform regular backups of your important files and use reliable tools for recovery. If the above steps do not work, it is best to seek assistance from a professional before attempting to repair the files yourself.