How to Reformat a Flash Drive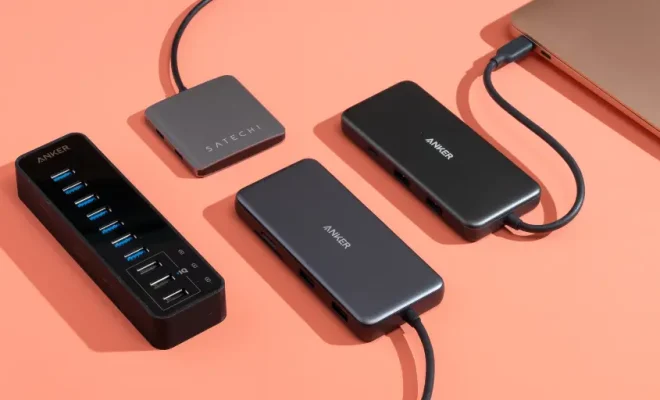 Flash drives have become a ubiquitous tool in our daily lives, carrying vital data from one device to another. However, with repeated use or mishandling, flash drives may become corrupt or inaccessible, leaving us struggling to recover our data. In such cases, reformatting the drive may be the only way to restore its functionality. In this article, we'll take a look at how to reformat a flash drive.
Before we begin, it's crucial to know that reformatting a flash drive will erase ALL data from it. Therefore, it's crucial to back up any vital files before proceeding. Besides, ensure that you have the correct file system format installed on your computer to avoid compatibility issues.
Step 1: Plug the Flash Drive into Your Computer
Insert the flash drive into a USB port on your computer. Wait for a few seconds as the computer recognizes the drive.
Step 2: Locate the Flash Drive on your Computer
Once your computer detects the flash drive, locate it in your file explorer. It should appear under the 'This PC' or 'Computer' section of your file explorer, generally labeled 'Removable Disk.'
Step 3: Right-click the Flash Drive
After locating the drive, right-click on it and select the 'Format' option from the menu. This step will bring up the 'Format Removable Disk' dialog box.
Step 4: Configure the Formatting Options
In the dialog box that appears, select the correct file system in the 'File system' drop-down menu. You can choose between NTFS, exFAT, or FAT32. NTFS is suitable for large files such as videos, while exFAT supports larger file sizes and is compatible with both mac and PC. FAT32 is the most common format for flash drives and is compatible with the majority of operating systems.
Under the 'Allocation unit size' section, leave it set to default unless you wish to alter it for your specific needs. Check the 'Quick format' option to speed up the process, then click the 'Start' button.
Step 5: Erase the Data
You'll receive a warning message prompting that, 'All data on the disk will be erased.' Click 'OK' to proceed, and the process of formatting the drive will begin.
Step 6: Wait for Completion
A progress bar will appear in the dialog box, indicating the formatting's progress. Wait until the process is complete. Once completed, the dialog box will disappear, and your flash drive will be reformatted and ready for use.
Conclusion
Reformatting a flash drive is relatively easy and straightforward when you follow the above steps. However, it's essential to understand that this process will delete all data on the drive; hence it's important to backup any vital files before proceeding. If you encounter any issues, ensure that the drive is free from physical damage or corruption. If the problems persist, contact the flash drive manufacturer for further guidance.