How to Put Ink in HP Printer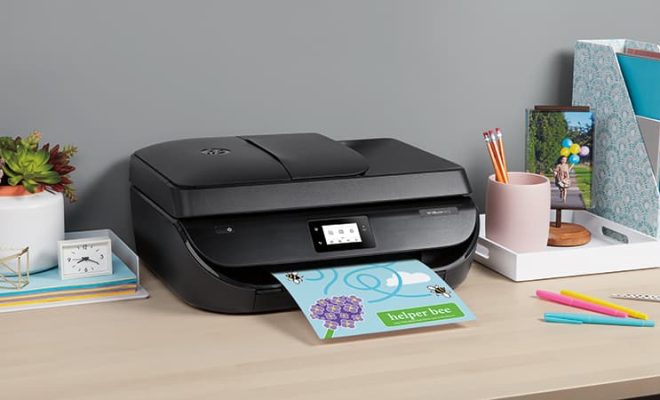 Are you tired of struggling to put ink in your HP printer? Fear not, it's actually a simple and straightforward process! In this article, we will guide you through the steps to put ink in an HP printer.

Step 1: Check Your Printer Model
The first step is to identify your HP printer model. Different models require different cartridges, so make sure to check your printer's manual or look it up online to determine which cartridge you need.

Step 2: Purchase Ink Cartridges
Now that you know which cartridge to buy, purchase it from a reliable source such as an office supply store, online retailers, or directly from HP. Be sure to buy the correct color (black or color) and size of the cartridge you need.

Step 3: Turn On Your Printer

Before putting ink in your HP printer, turn it on and wait for it to become idle.

Step 4: Open the Cartridge Access Door
Open the cartridge access door or the ink cartridge cover of your HP printer. Different HP printer models have different locations for the cartridge access door or the ink cartridge cover, but you can typically find these by looking up the manual or on the HP website.

Step 5: Remove the Old Cartridge

Once you have accessed the cartridge, remove the old ink cartridge by gently pulling it out. Be careful not to touch the electrical contacts or the nozzles as this may damage the cartridge.

Step 6: Unpack the New Cartridges

Unpack the new ink cartridges from their packaging. Do not touch the electrical contacts or the nozzles of the new cartridges. This may cause clogs, ink failure, and electrical breakdowns.

Step 7: Install the New Cartridges

Insert the new cartridges into their respective slots. Make sure to insert them in the correct color order and orientation as indicated on the cartridge and printer. Gently push it in until you hear a click or snap. This ensures that they are securely in place.

Step 8: Close the Cartridge Access Door
Close the cartridge access door or the ink cartridge cover. Make sure it clicks or snaps shut.

Step 9: Print a Test Page

After you've installed the new cartridges, it's recommended to print a test page to ensure that the ink cartridges are installed correctly and that there are no issues with the alignment or quality of print.
Congratulations! You have successfully put ink in your HP printer. Always remember to use genuine HP cartridges to ensure that the quality of print is not compromised, and your printer lasts longer. If you encounter any issues or problems, you can always refer to your printer's manual or contact HP support for assistance.