How to pick the right subwoofer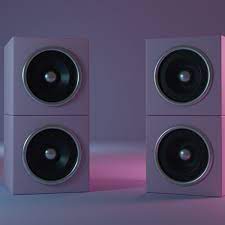 Introduction
A subwoofer is a vital component of any audio system, providing the low frequency sounds that bring music and movies to life. Choosing the right subwoofer for your needs can be a daunting task, but with the right knowledge and an understanding of what to look for, you can make the best decision for your space and audio preferences. In this article, we will guide you on how to pick the perfect subwoofer for an immersive audio experience.
1. Determine Your Needs
Before diving into product specifications, it's essential to determine your needs:
– Room size: A small room usually requires a smaller subwoofer, while larger rooms benefit from a larger, more powerful subwoofer.
– Audio preference: If you primarily listen to music, a smaller subwoofer will likely suffice. On the other hand, if you enjoy watching movies with booming sound effects, a larger subwoofer may be necessary.
– Budget: Set a budget beforehand so that you can narrow down your options more efficiently.
2. Subwoofer Size
Subwoofers come in various sizes, usually between 8-15 inches. Larger subwoofers generally produce deeper bass, but keep in mind that size alone doesn't guarantee performance. You should choose the appropriate size based on room size and audio preferences.
3. Passive vs. Active Subwoofers
There are two main types of subwoofers – passive and active:
– Passive subwoofers require an external amplifier to power them but offer more customization over sound quality.
– Active (powered) subwoofers have built-in amplifiers and tend to be easier to set up but may be less customizable.
Consider your skill level and willingness to experiment when choosing between passive or active subwoofers.
4. Power/Amplification
Amplification plays an essential role in a subwoofer's performance. Powered subwoofers usually list two power ratings – continuous (RMS) power and peak power. RMS power is more important, as it represents the subwoofer's consistent output level. Look for subwoofers with sufficient RMS power to meet your room size and performance needs.
5. Frequency Range
The frequency range is the span of frequencies a subwoofer can reproduce accurately. A subwoofer with a lower minimum frequency will generally output deeper bass sounds. While this attribute is essential, it shouldn't be the sole deciding factor, as quality and accuracy are equally vital.
6. Enclosure Type
Subwoofer enclosures come in three types: sealed, ported, and bandpass:
– Sealed enclosures deliver tight, accurate bass but may lack the raw power of ported or bandpass enclosures.
– Ported and bandpass enclosures produce louder bass but could sacrifice some accuracy and tightness in the process.
Consider your audio preferences when deciding on an enclosure type.
7. Connectivity Options
Make sure your chosen subwoofer is compatible with your existing audio system by checking for the necessary connectivity options such as speaker-level inputs, line-level RCA inputs, or wireless options like Bluetooth or Wi-Fi.
Conclusion
Choosing the perfect subwoofer may seem complex, but by assessing your needs, understanding the specifications, and knowing what to look for, you can find the right subwoofer for an incredible audio experience. Ensure you take room size, audio preferences, size, frequency range, enclosure type, and connectivity options into consideration before making a decision and enhance your listening experience with deep, immersive bass.