How to Overclock a Monitor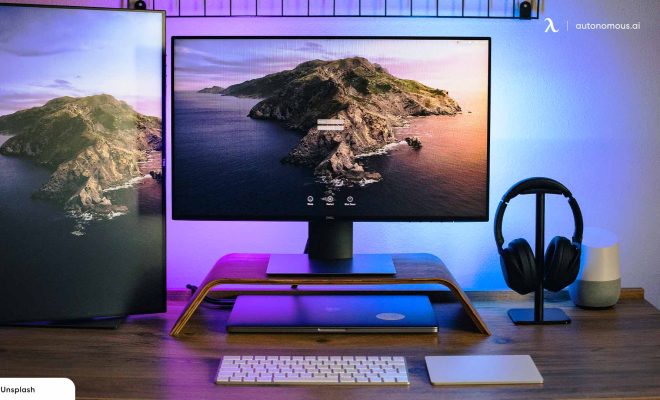 Overclocking a monitor can be a great way to get a bit more out of your display, but it's important to know what you're doing before you start. In this article, we'll walk through the steps you need to follow to safely overclock your monitor.
Step 1: Check Your Monitor Specs
Before you start overclocking your monitor, you need to check its specifications. Not all monitors can be overclocked, and even those that can may have limits or other restrictions. Check with your monitor's manufacturer or consult the user manual to see if overclocking is supported and what the maximum refresh rate is.
Step 2: Download and Install Custom Resolution Utility (CRU)
Custom Resolution Utility (CRU) is a free program that can help you overclock your monitor. It allows you to create custom resolutions and refresh rates, which is essential for overclocking. Download and install CRU before moving on to the next step.
Step 3: Create a Custom Resolution
Once you've installed CRU, open the program and click on "Add" in the top right corner. You'll need to enter the active resolution and refresh rate for your monitor in the boxes provided. Then, click "OK" to save the settings.
Step 4: Test Your New Settings
Now that you've created a custom resolution, it's time to see if it works. Click on "Test" in CRU and the program will apply your new settings to your monitor. If everything looks good, click "OK" and move on to the next step. If the display looks distorted or doesn't work at all, you may need to adjust your settings or try a different refresh rate.
Step 5: Make Your New Settings Permanent
If your new settings work well, you'll want to make them permanent. Click on "Edit" in CRU and select your new custom resolution. Click "OK" to save your settings. Then, click on "Restart" to apply the new settings. Your monitor should now be running at the higher refresh rate.
Conclusion
Overclocking your monitor can be a great way to get a bit more out of your display, but it's important to be careful and follow the right steps. Make sure you check your monitor's specifications, use a tool like CRU to create custom resolutions, and test your new settings before making them permanent. With a bit of patience and attention to detail, you can safely overclock your monitor and enjoy a smoother, more responsive experience.