How to Post GIFs on Facebook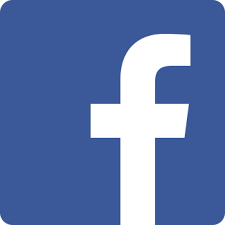 As social media has evolved over the years, the use of GIFs has become extremely popular among users. These animated images allow people to express themselves more creatively and effectively when words simply don't cut it. Facebook, being one of the largest and most influential social media platforms, has also embraced this trend by allowing users to post GIFs on their platform. In this article, we will discuss the steps you must follow to post GIFs on Facebook.
Step 1: Find a GIF
The very first step in posting GIFs on Facebook is to find one that you want to share. You can use a search engine and type "GIFs" followed by a keyword that describes the emotion or the topic you want to find a GIF for. Other sources are social media platforms like Giphy, Tenor, or Imgur, which allow you to search and download GIFs to share on Facebook. Once you find a GIF you like, simply download it to your device.
Step 2: Create a New Post
The next step is to create a new post on Facebook. You can do this by clicking on the "Create a post" button on your newsfeed, or by clicking on your profile and then selecting "Create post." This will open a new window where you can compose your post.
Step 3: Add the GIF
Now it's time to add your GIF to your post. To do this, click on the "GIF" button located at the bottom left of your post window. This will open Facebook's GIF library, where you can either search for a particular GIF or browse through various categories.
Step 4: Post and Share
Choose the desired GIF, and it will automatically appear in your post. You can then proceed to add any text or a caption to your post before clicking on the "Post" button to share it with your Facebook friends.
If you wish, you can also share GIFs from other platforms like Giphy or Tenor by copying the link for the GIF and pasting it into your Facebook post. When you press enter, the animated image will appear in your post.
In conclusion, posting GIFs on Facebook is an excellent way to add more fun and creativity to your content. By following these steps, you can share GIFs on your Facebook page and make your posts more expressive and entertaining. But remember, GIFs are supposed to lighten up our mood, so use them tastefully and wisely.