How to Obtain Printed Copies of Text Messages Sent to & From a Cell Phone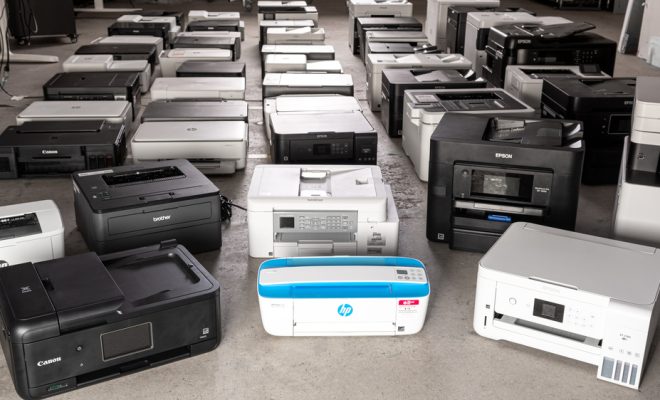 Text messaging has become the preferred mode of communication for many people, from personal chats to business deals. However, there are situations where a printed copy of your text messages may come in handy. Perhaps you need to produce evidence for legal reasons, want to keep a record of a vital conversation, or just prefer to have a hard copy. Whatever the reason may be, obtaining printed copies of text messages sent to and from a cell phone is not as challenging as you may think. Here is how you can get those papers in your hand.
Method 1: Print from Your Phone
One of the easiest ways to obtain printed copies of your text messages is to print them right from your phone. Here's how you can do this:
Step 1: Open the conversation you want to print and then take a screenshot by pressing the power button and the volume down button at the same time.
Step 2: Next, go to your phone's photo app and find the screenshot.
Step 3: Click on the share button, select print, and then select the printer of your choice.
Step 4: Customize the print settings as you see fit and hit print.
Method 2: Use a Third-Party App
Another alternative for obtaining printed copies of your text messages is to use a third-party app that connects your phone to a printer. These apps help you to download and store your messages in an easily printable format. Some of the best apps you can use include:
Step 1: Download one of the apps, such as SMS Backup+ or iMazing, from your phone's app store.
Step 2: Once downloaded, follow the installation prompts to connect the app to your phone.
Step 3: After the app is connected to your phone, go to the messages area and choose the conversations you want to print.
Step 4: Finally, click the "print" button, which sends the message to your default printer.
Method 3: Request Printed Copies from Your Service Provider
If your text message request is related to a more formal matter, such as a legal case, your phone service provider may be able to provide you with printed copies of your text messages. Here is what you need to do:
Step 1: Contact your service provider either via phone or email and explain the reason for your request.
Step 2: They will typically ask you to provide some verification, such as your name, phone number, and billing address, to help confirm your identity.
Step 3: Once you have been verified, they will provide the copies you need, either by mail, fax, or email.
In conclusion, obtaining printed copies of your text messages is relatively simple, thanks to the many options available. If you need them for personal use, you can print them directly from your phone or use a third-party app. For more formal reasons, always involve your phone service provider, and they will offer the necessary assistance. With this guide, you can now get a hard copy of your text messages whenever you need them.