How to Choose the Best (and Fastest) Alternative DNS Server\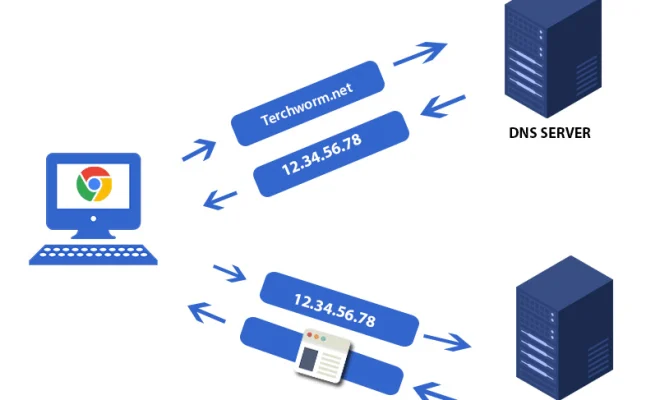 Are you looking to improve your internet speed and security? One simple solution is to choose an alternative DNS server. DNS (Domain Name System) is like the phonebook of the internet, converting website names into numerical IP addresses that computers can understand. The default DNS server provided by your internet service provider (ISP) may not always be the best option, as it can be slow and less secure. Here are some tips on how to choose the best (and fastest) alternative DNS server for your needs.
1. Understand the benefits of an alternative DNS server
Using an alternative DNS server can accelerate web browsing, reduce latency, and enhance online security. By connecting to a server that is equipped with better computing resources and optimized algorithms, your device can resolve domain names faster and more efficiently. Additionally, alternative DNS servers can help block malicious websites that may present a security risk to your device.
2. Research available DNS servers
There are many alternative DNS servers available for free or for a fee. Some popular options include Google Public DNS, Cloudflare DNS, OpenDNS, and Comodo Secure DNS. Each server has its own set of features and benefits, so it's important to research them and decide which one suits your needs the best.
3. Check the speed and reliability
When it comes to DNS servers, speed and reliability are crucial factors to consider. The faster a server can resolve domain names, the quicker your device can access websites. Additionally, a reliable server can ensure that your device remains connected to the internet, even during high-traffic periods. Websites like DNS Performance Test, DNS Speed Test, and DNS Watch can help you gauge the speed and reliability of different DNS servers.
4. Look for security features
Online safety and privacy are also important factors to consider when choosing an alternative DNS server. Some servers come equipped with advanced security features such as DNSSEC (DNS Security Extensions), which helps to prevent DNS spoofing and hijacking. Additionally, some servers offer parental controls, malware protection, and phishing protection.
5. Consider compatibility
Before choosing an alternative DNS server, it's important to ensure that it is compatible with your device and operating system. Most servers are compatible with Windows, MacOS, Linux, iOS, and Android devices, but it's always a good idea to double-check before making a commitment.
In conclusion, choosing the best and fastest alternative DNS server can improve your internet speed and security. By understanding the benefits, researching available options, checking for speed and reliability, looking for security features, and considering compatibility, you can select a server that fits your needs and preferences. So, take the time to choose the right DNS server and watch your internet browsing experience transform for the better.