Best Virtual Machine Software Programs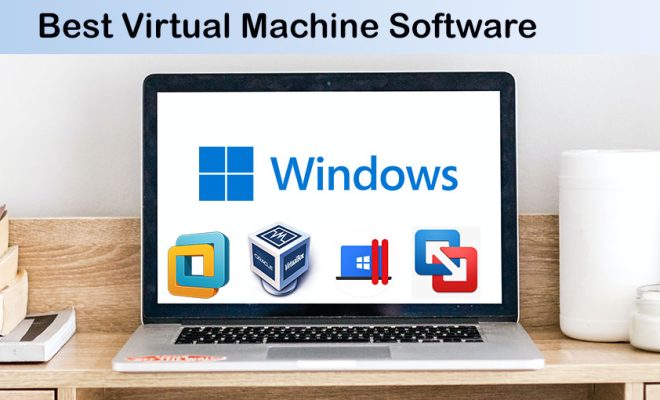 Virtual machines, also known as VMs, are critical tools in today's digital world. Virtual machine software allows multiple operating systems (OS) to run on a single physical machine. This technology is particularly handy for testers, developers, and system administrators who need to test and deploy different programs, apps, and servers. With so many virtual machine software programs available, it can be challenging to pick the best option. Here are the top virtual machine software programs you should consider.
1. Oracle VirtualBox
Oracle VirtualBox is one of the most popular virtual machine software programs for good reason. This free, open-source software supports a wide range of operating systems like Windows, MacOS, Linux, and Solaris. The software offers advanced features like snapshotting, where you can save the current state of a VM as a reference point for later. It is user-friendly, customizable and is compatible with a wide variety of third-party applications, making it an exceptional option for both beginner and advanced users.
2. VMware Workstation Player
VMware Workstation Player is a powerful software that offers essential virtual machine features for free. It is perfect for users who need to run an operating system on a smaller scale. VMware Workstation is compatible with Windows, MacOS, and Linux operating systems, making it an excellent option for users who often work with different OS. The software's Dynamic CPU allocation ensures that you get the best use of your hardware resources without compromising on speed.
3. Parallels Desktop
Parallels Desktop is one of the best virtual machine software programs for macOS users. The software's user-friendly interface allows you to smoothly run Windows, Linux, and other operating systems on your Mac. Parallels Desktop offers features such as Coherence mode, where you can run Windows applications on your Mac desktop seamlessly. Its advanced virtualization technology allows for quick booting and brings unparalleled performance to your operating systems.
4. Microsoft Hyper-V
Microsoft Hyper-V is a virtual machine software program that comes with Windows 10 Pro or Enterprise. This software is ideal for IT professionals who want to deploy multiple virtual machines on their networks. Hyper-V is user-friendly and offers advanced networking features, like Live Migration, which helps move virtual machines from one host to another without service interruption. While Hyper-V is an excellent option for professionals, its complex networking features may be overwhelming for novice users.
5. QEMU
QEMU is an open-source system emulator and virtual machine software program that runs on the Linux platform. It offers a wide range of virtualization features, including network bridging, device emulation, and guest OS debugging. QEMU's user-friendly interface allows you to create, manage and run different virtual machines easily. It is perfect for developers who need to test different systems in their coding environment.
In conclusion, the above virtual machine software programs are some of the best on the market. They offer features that allow testers, developers, and system administrators to perform their tasks securely and quickly. Depending on your needs, you can choose a program based on its compatibility with your OS, your level of experience, and the features it offers. With any of these virtual machine software programs, you can rest assured that you'll have a reliable and efficient solution for your business or personal needs.