How To Modify Your Existing Desk to Make It a Standing Desk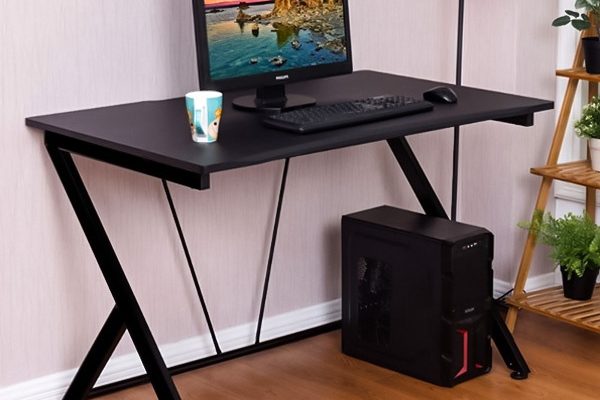 In this article, we will show you how to modify your existing desk to make it a standing desk.
1. Measure the Height of Your Desk
The first thing you need to do is to measure the height of your desk. To get the right size, stand in front of your desk and bend your arms at a 90-degree angle. If your hands rest comfortably on the desktop, your desk might not need any modifications.
However, if your hands are too low or too high, then you need to adjust the height of your desk. Ideally, your elbows should be at the same height as your keyboard, and your computer monitor should be at eye level.
2. Elevate Your Desk
To raise the height of your desk, you can use different materials such as wood, crates, or books. Place the material under each leg to create a stable foundation. Alternatively, you can use bed risers, which are specifically designed to raise bed frames, to increase the height of your desk.
Another option is to use a set of adjustable desk legs. These legs can be easily attached to the bottom of your desk for quick and easy height adjustment.
3. Use a Standing Desk Converter
If you don't want to modify your existing desk or don't have the necessary tools, you can opt for a standing desk converter. This is a device that sits on top of your desk and allows you to adjust the height of your workstation from sitting to standing.
There are different types of standing desk converters available on the market, ranging from simple models with a single keyboard tray to more elaborate designs, including a monitor arm, mouse pad, and multiple levels.
4. Improve Your Posture
Regardless of whether you use a modified desk or a standing desk converter, it's essential to maintain proper posture while standing. Keep your shoulders relaxed, your arms at your sides, and your feet shoulder-width apart.
Try to avoid leaning on your desk or locking your knees, as this can lead to pressure on your lower back and joints. Take breaks and alternate between sitting and standing throughout the day to avoid fatigue.
Conclusion
Standing desks are becoming increasingly popular, but not everyone can afford to purchase a standing desk outright. By modifying your existing desk or using a standing desk converter, you can still enjoy the benefits of standing while working without breaking the bank.
Remember to measure the height of your desk and elevate it to the right level. If you opt for a standing desk converter, make sure to maintain proper posture to avoid fatigue or strain on your back and joints. With a little effort and creativity, you can upgrade your workspace and improve your overall health and productivity.