How to Make Facebook Private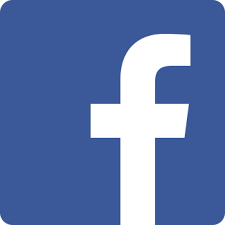 With millions of users around the globe, Facebook is undoubtedly one of the most popular social networking sites today. It is used by people to share their thoughts, photos, videos, and other aspects of their lives. But, with so much sharing taking place, it is essential to learn how to make Facebook private to protect our personal information.
Here's how you can make your Facebook account more private:
1. Review Your Privacy Settings – The first and most important step to ensuring your Facebook account is private is to review your privacy settings. This can be done by clicking on the drop-down arrow in the top-right corner of your Facebook screen and selecting "Settings and Privacy." From there, click on "Privacy" to see all the options for who can view your information.
2. Limit Your Profile Information – You can also limit the amount of information that is available to people who aren't on your friends' list. To do this, go to the "About" section of your profile and adjust the audience for each section.
3. Set Strong Passwords and Two-Factor Authentication – A strong password and two-factor authentication can help protect your Facebook account from hackers. Be sure to use a combination of capital and lowercase letters, numbers, and symbols to create a strong password. You can also enable two-factor authentication, which requires an additional code to log in.
4. Be Selective About Friend Requests – Limit friend requests to people you know personally, and not just anyone who sends you a request. Accepting friend requests from strangers could lead to problems like spamming or hacking.
5. Adjust Your Posts' Privacy Settings – When posting on Facebook, make sure to set the privacy settings to "Friends Only" to avoid sharing information with the public. You can also choose to hide specific posts or photos from certain friends or groups.
6. Review Apps and Websites Connected to Your Account – Facebook allows you to sign up for apps and websites using your Facebook account. Make sure to review the apps and revoke any you no longer use or have concerns about.
In Conclusion
Facebook has become an integral part of our lives, and while we may love sharing our experiences on social media, it is essential to protect our personal information. By following these steps, you can ensure that your Facebook account is more private, and you can continue to use the platform without any worries about your online privacy.