How to Make a Three-Way Call with Skype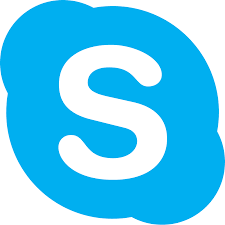 Skype offers a wide range of features to its users, and one of the most important features is the three-way call. With Skype, you can make a group call with up to 25 participants. The process is easy and efficient, and we'll show you how to do it.
Step 1: Open Skype
First, you need to open Skype on your computer or smartphone. If you don't have the app installed, you can download and install it from the Skype website. Once you've opened Skype, sign in to your account.
Step 2: Start a call
Once you are signed in, select the contact you wish to call from your contact list. Click on the "call" icon next to the person's name. After starting the call with the first person, look for the "Add People" icon located at the top of your call window.
Step 3: Add the third person to the call
Click on the "Add People" icon and then enter the name or phone number of the third person you'd like to invite to the call. You can either enter the third person's Skype username or their phone number. If you choose to use their number, make sure that they have registered their number with Skype.
Step 4: Join the Call
After the third person has been invited to the call, wait for them to accept the invitation. You can then chat with them by clicking on the "Call" icon. Once accepted, all three of you will then be able to talk to each other at the same time.
Step 5: Managing the call
Once the three-way call has started, you have the option to manage the call by removing one user at a time or disconnecting the call entirely. To remove a user, simply select them using your mouse, and click on the "Remove" icon. If you want to end the call for everyone, click on the "End Call" button. You may also mute or turn off video for individual participants.
In conclusion, making a three-way call in Skype is a straightforward process that can be done in a few easy steps. By following the steps we've outlined above, you can seamlessly connect with two other individuals for a group conversation. With Skype, you can not only make regular calls but also group calls with ease.