How to Log in to a Netgear Router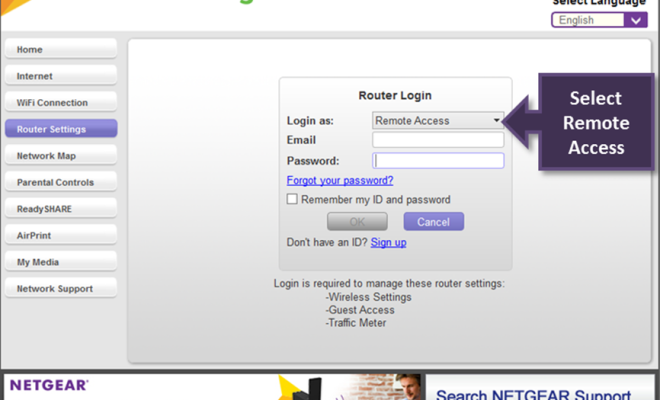 Netgear routers are one of the most commonly used routers in homes and offices around the world. With its easy-to-use interface and high-speed connectivity, Netgear routers have become the preferred choice for many people. However, before you can start using your Netgear router, you need to log in to its dashboard. In this article, we'll show you how to log in to a Netgear router.
Before proceeding, please make sure that you have a working Netgear router and a device connected to it. We recommend using a laptop or desktop computer with a wired or wireless connection to the router.
Step 1: Connect to the Netgear Router
First, open your internet browser on your device and type the IP address of your Netgear router into the URL bar. Typically, you can find the IP address of your router written on the device itself or in the user manual. The most common IP address for Netgear routers is 192.168.1.1; however, other models may use a different address.
Step 2: Enter Your Netgear Router Login Credentials
After entering the IP address into your web browser, you will now see a login screen. You will be prompted to enter your Netgear router login credentials. By default, the username is "admin," and the password is "password." If you have changed these login credentials already, you will need to enter the new username and password.
Step 3: Access Your Netgear Router Dashboard
After successful login, the Netgear router dashboard will be available for you to use. Here, you can make any changes you need to your router settings, such as setting up a new wireless network, updating your wifi password, or managing your device network configuration.
In conclusion, logging in to a Netgear router is a simple process. By following the steps mentioned above, you can easily access your device dashboard and customize your router settings to your needs. If you face any issues during this process, you can check with the Netgear customer support team or refer to the user manual for troubleshooting guidelines.