How to Keep Digital Tools from Gathering Dust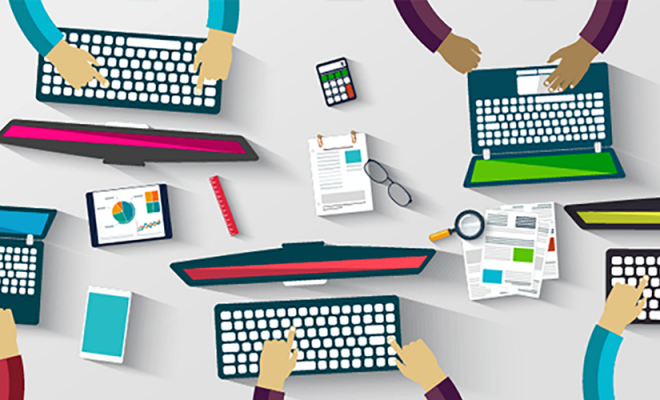 If you visit the classroom of a veteran teacher, you are likely to see some materials languishing in obscurity. Whether it is math manipulatives or old posters, the detritus of lessons past has a tendency to accumulate. The lack of physical footprint of digital tools may make their neglect less obvious, but it is still a problem. Here are several ideas for helping to keep digital tools from gathering virtual dust.
Professional Development to the Rescue
You may feel that you have explored all of the potential uses for a digital tool, but the odds are good that another teacher, with a different perspective, has found another use for the tool. This is where the tendency for teachers to gather on Twitter for professional development can come in handy. Find your tribe of educators and ask them about the creative ways that they are using the tool that is gathering dust for you, and you are likely to be surprised by their creativity.
Attend a Conference
Regardless of your physical location, there is likely to be an edtech conference near you. And when a presenter devotes an entire session to presenting a tech tool, you are likely to learn about uses for it that you hadn't previously considered. Someone willing to put together a presentation on a tech tool is likely to not only love the tool but also to be familiar with more than the most obvious ways of using it in the classroom.
Check the Website
It's so easy to fall into a rut and simply continue to use a tool the way that you have always used it until you are deathly bored with it, and it falls into disuse. Instead, take a minute to visit the tool's website. Most sites have blogs or help centers that can teach you about ways to use the tool. For example, Socrative is a digital clicker that allows you to easily do formative assessments and engage students. Their help center will keep you posted about updates and new uses for the tool.
Because so many edtech products are free, teachers sometimes feel less guilty about abandoning them than they would if they had paid for them. But all tools require an investment in learning how to use them, troubleshooting, and assessing them. So that tech tool is not free. And this means that allowing it to gather virtual dust is a waste of resources. Instead, breathe new life into your tech tools.