How to Design a Digital Ecosystem that Works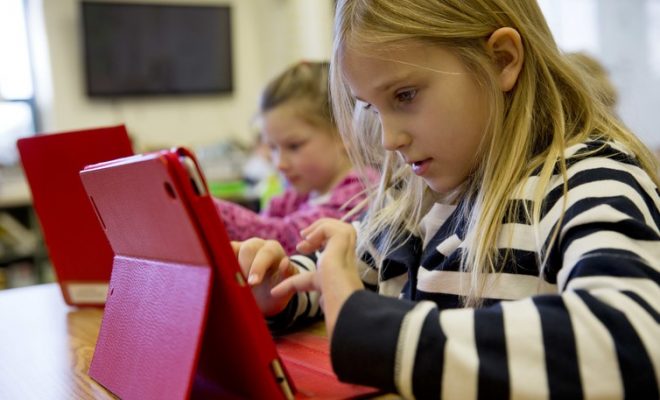 Students today are learning in a fundamentally different way than prior generations did. With facts and concepts only a web search away and computing power in every classroom, if not every pocket, rote learning has never been less important and learning how to learn more important. To facilitate this type of learning, our school districts need digital ecosystems that work.
What is a Digital Ecosystem?
A digital ecosystem is a distributed, adaptive, open computing system. Like a natural ecosystem, a digital ecosystem needs to be robust, self-supporting and scalable. In the context of our schools, this means a technical platform that supports learning – course content, assignments, grades, shared documents, and study tools – that works together seamlessly.
Telltale Signs of a Failing Digital Ecosystem
Science teacher Jillian Estrella described the difference she experienced between when she started teaching at the Energy Institute High School in Houston, before the school system implemented its new teaching and learning platform, and four years later after the rollout was complete in this article. When she started, the school's various digital tools didn't talk to each other. "I didn't make use of as many digital apps because I didn't have time to input all [the] information." Each app required the manual input of students' names and email addresses. They also required usernames and passwords for each student, as well as a system to help students to remember the various login credentials. With this manually-intensive process, using more digital learning tools would have taken too much time away from teaching.
Designing A Robust Digital Ecosystem
When the Houston Independent School District (HISD) looked at the various teaching and learning system on the market, they decided to make interoperability with other content and systems a requirement so that their information would flow seamlessly. Standards like those created by the IMS Global Learning Consortium were key to this effort. HISD required their systems developers to conform to the IMS Global standards and in today's competitive edtech landscape, they were able to find technology partners that were willing and able to support this. Now the Energy Institute's course content, assignments, and study tools are all accessible through a single centralized portal. Students and teachers can tap into this portal through any of the schools' smart TVs, interactive whiteboards, or computers.
While HISD's initiative to make their systems interoperable was a significant undertaking, they resulted in a big impact in the classroom. More teacher time can now be focused on instruction and their students can leverage a variety of digital tools.