How to Install a Windows Operating System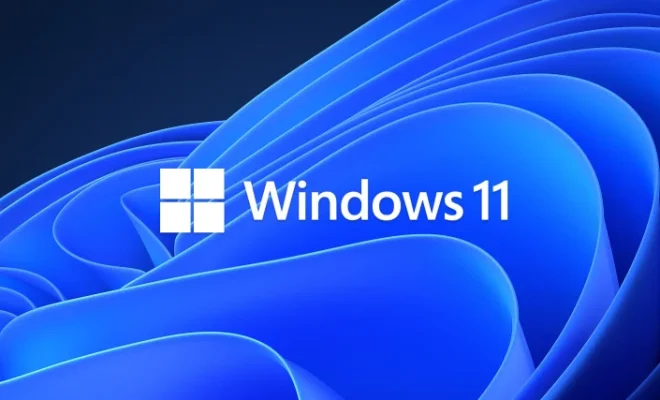 Installing a Windows Operating System can sometimes be a daunting task, especially for beginners. However, with the right guide, it can be a straightforward process. If you're looking to install a Windows Operating System, here is a step-by-step guide to help you get started.

Step 1: Create a Bootable Windows Installation Media

To begin, you'll need a bootable USB drive or DVD with the installation media for the Windows Operating System you want to install. You can download the latest version of the Windows ISO image from the Microsoft website or create one using the Windows Media Creation Tool.

Step 2: Prepare Your Computer
Before you start the installation process, make sure your computer meets the minimum requirements for the Windows Operating System you wish to install. Also, ensure that you have a stable internet connection and the necessary peripherals like a keyboard and mouse.

Step 3: Set Up Your BIOS

Once the installation media is ready, you'll need to configure your computer's BIOS settings. To access your computer BIOS, restart it and press the specified key (usually F2, F10, F12, or Esc) to enter the BIOS menu. Select the boot device that has the Windows installation media and set it as the primary boot device.

Step 4: Install Windows

Restart the computer and boot from the installation media. You will see a Windows installation screen; follow the prompts to select the installation language and preferred setup type. Proceed to the disk configuration screen, where you can choose to create new partitions, format drives, or delete existing partitions.
Once the disk configuration is complete, the installation process will commence. You may be required to input a Windows Product Key or opt for a trial version. Endeavor to read through the installation prompts and customize the installation to your preferences where necessary.

Step 5: Finish Your Windows Installation

Once the installation process is complete, follow through with the scheduled updates set by the Windows Installer. Next, set up your computer's basic preferences, including language, location, user accounts, and privacy settings. Then, install the necessary drivers and software applications required to run the computer effectively.
Finally, connect to the internet and install any available updates to ensure your computer has the latest security features and is up to date.
In conclusion, the process of installing a Windows Operating System is straightforward with the right guide. Follow the steps outlined above to ensure a successful Windows installation. Remember to follow through with scheduled updates regularly to keep your computer secure and up to date.