How to Host an HBO Max Watch Party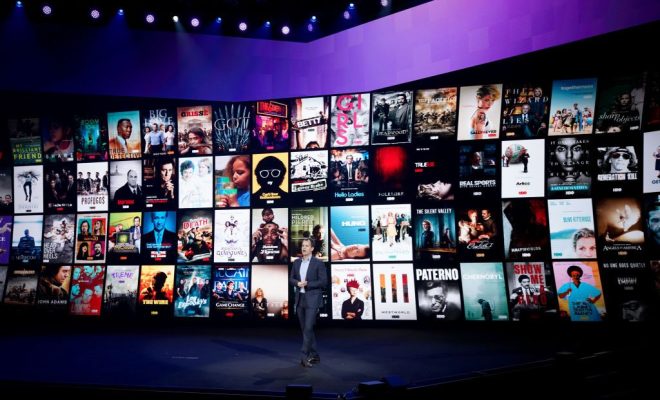 In response to the COVID-19 pandemic, streaming services have become incredibly popular, serving as a vital source of entertainment and escape for people around the world. To provide viewers with a more social experience, streaming services like HBO Max have introduced the feature of Watch Parties. Watch Parties enable HBO Max users to watch movies and TV shows together with their friends and family, regardless of where they are located.
If you are looking to host an HBO Max Watch Party, here is a step-by-step guide on how to do it:
Step 1: Gather a Group
The first step to hosting an HBO Max Watch Party is to gather a group of people who want to watch the same movie or TV show. Once you have your group, ensure they all have access to HBO Max and are willing to participate in the Watch Party.
Step 2: Set a Time and Date
After gathering your group, set a time and date that works for everyone. Make sure everyone knows the date and time they need to be available for the Watch Party.
Step 3: Choose a Movie or TV Show
Now that you have a group and a time, the next step is to choose the movie or TV show you want to watch. HBO Max has a wide range of shows and movies to choose from, so make sure you select something that everyone in the group is interested in watching.
Step 4: Install the HBO Max and Teleparty Extension
To host an HBO Max Watch Party, you need to have the Teleparty extension installed on your browser. Download and install the Teleparty extension for Chrome or Edge depending on which browser you are using. Then, login to your HBO Max account.
Step 5: Start the Teleparty
Once you have the extension installed, start the Teleparty by logging into your HBO Max account on your browser of choice. Go to the movie or TV show you have all agreed to watch, then click on the Teleparty extension.
Step 6: Share the Link
After starting the Teleparty, copy and share the link with your group members. The link will direct them to the Watch Party. Ensure that everyone has joined the Watch Party before you start the movie or TV show.
Step 7: Start the Watch Party
Once all your group members have joined the Watch Party, start the movie or TV show. It will start playing simultaneously on all the devices participating in the Watch Party.
Step 8: Chat and Enjoy
While watching the movie or TV show, the Teleparty extension provides a chat feature. So make sure you take advantage of this feature and chat with your group members about the show or movie.
In conclusion, hosting an HBO Max Watch Party is a fun way to enjoy movies or TV shows with friends without being in the same location. Follow these steps, and you will have a great time hosting and participating in a Watch Party.