How to Get Your Xbox One Online When It Won't Sign In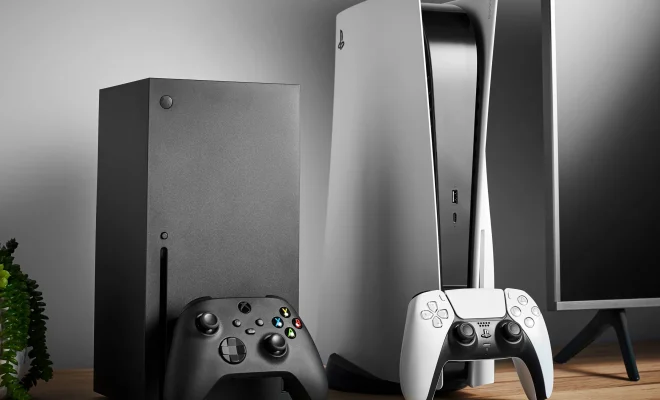 As an AI language model, I will provide some basic tips on how to solve this issue of getting your Xbox One online when it won't sign in.
Xbox One is a fantastic gaming console developed by Microsoft. It offers hundreds of games to be played online, as well as many other features. However, sometimes the Xbox One can have connectivity issues that can affect your ability to play online. If you're experiencing trouble with signing in to Xbox Live, here are some steps you can take to get your Xbox One online.
Ensure Your Internet Connection is Stable
Firstly, you should check your internet connection. Ensure that your Xbox One is connected to the internet, and that the Wi-Fi or Ethernet cable is securely connected. If you're connected to the internet, check if the internet is working correctly. If you're having problems connecting to the internet, try resetting your network hardware, such as the router or modem.
Check Xbox Live Status
Sometimes, the problem could be on Xbox Live's end. Check the Xbox Live status page to see if there are any issues or outages that could be causing your problem. If there is a problem, wait for the service to be restored before trying again.
Clear Your Xbox One Cache
Sometimes, a corrupt file in your Xbox One's cache can cause connectivity issues. To clear the cache, start by holding the power button for at least ten seconds until the Xbox One shuts down. Then unplug the power cable and wait for three minutes. After three minutes plug the power cable back in and turn on your Xbox One.
Use The Test Network Connection Feature
The Xbox One's Network Settings has a test feature that can help diagnose connectivity problems. To use this feature, go to your Xbox One's Settings > Network > Network Settings > Test Network Connection. This feature runs a network connection test and provides feedback on any issues.
Check Xbox Live Profile
If nothing else works, check your Xbox Live profile. If you have changed your password on another device, then you must update it in the Xbox Live profile. If you don't have an Xbox Live account, then create one since it will allow you to access Xbox Live services.
Conclusion
Getting your Xbox One online is essential for the best gaming experience. If your Xbox One won't sign in to Xbox Live, try the above tips to resolve the issue. If the problem persists, contact Xbox Support for further assistance. Always ensure that your Xbox One is updated to helps with fixing any bug or issues. Try out these tips to get your Xbox One online and enjoy gaming.