How to Get WiFi With Cable Internet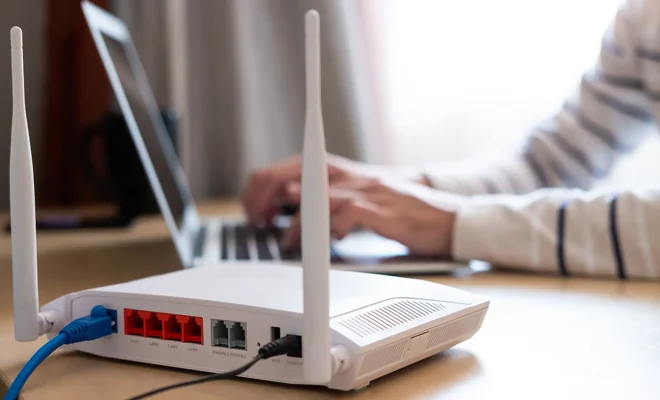 In today's digital world, having a good internet connection has become a necessity. With so many devices and gadgets around us, WiFi has become the need of the hour. However, not all internet connections come with WiFi. If you have cable internet and want to get WiFi, there are a few things you need to do. In this article, we will look at how to get WiFi with cable internet.
Step 1: Check your router
The first thing you need to do is check your router. Most cable internet providers offer a router that can be used to connect multiple devices. If you already have a router, make sure it is compatible with your cable internet. If it is not, you will need to upgrade to a newer model that supports the latest standards. Make sure the router you choose comes with WiFi capabilities.
Step 2: Connect your modem and router
Once you have a compatible router, you need to connect it to your modem. To do this, first, turn off your modem and unplug it from the power source. Then, connect one end of an ethernet cable to the modem and the other end to the router. Once this is done, plug the modem back in and wait for it to power up. Then, turn on your router and let it connect to the modem.
Step 3: Configure your router
Now that your router is connected, you need to configure it. This involves a few steps, but most routers come with an easy-to-use setup wizard that guides you through the process. You will need to access your router's configuration page by typing in the router's IP address in your web browser. Once you have access, follow the setup wizard to configure your router. This will include setting up your WiFi network name and password.
Step 4: Test your WiFi
Once your router is configured, it's time to test your WiFi. Simply connect any device to your wireless network and test the speed by visiting a website or streaming a video. If everything is working correctly, you should be able to connect to the internet wirelessly and at a good speed.
Conclusion
Getting WiFi with cable internet is not difficult, but it does require you to have a compatible router and to configure it correctly. By following the steps outlined above, you can easily set up your WiFi network and enjoy wireless internet connectivity. If you need any help, don't hesitate to reach out to your cable internet provider or consult the user manual that came with your router.