How to Fix It When an HP Laptop Has a Black Screen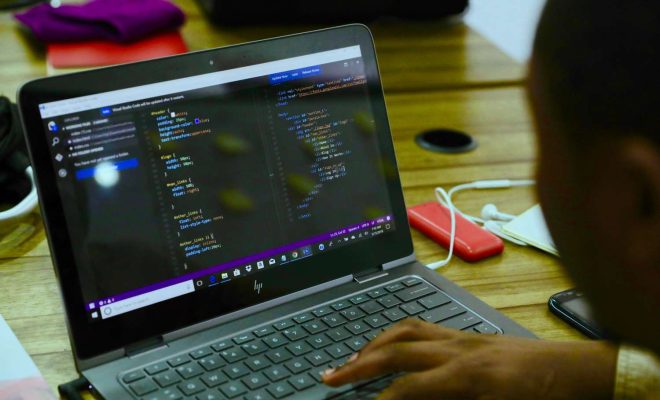 If your HP laptop is experiencing a black screen or is not displaying anything on the monitor, it can be a frustrating and daunting experience. The black screen issue can be caused by multiple factors, ranging from a hardware issue to a software problem. Here are some steps you can take to fix the black screen problem on your HP laptop.
1. Perform a hard reset
A hard reset is one of the easiest and quickest ways to fix a black screen issue. This process can often help fix minor software glitches and restore your laptop to its normal functioning state. To perform a hard reset, simply disconnect the power cord and remove the battery from your HP laptop. Once you have done this, hold the power button down for 15 to 20 seconds, and then reinsert the battery and power cord. Power on your laptop and check to see if the black screen problem has been resolved.
2. Check for display or graphics driver issues
The black screen issue can be caused by outdated or corrupted display or graphics drivers. To fix this problem, you need to update your drivers to their latest versions. Navigate to your HP laptop's manufacturer's website and search for the latest version of the graphics driver. Once you find it, download and install the driver on your computer.
3. Run a system repair
Running a system repair or restore can be a helpful solution to fix the black screen issue on your HP laptop. This process restores your computer to a previous point where it was working correctly. To do this, reboot your laptop and before the HP logo appears, press the F8 key. This will allow you to access the advanced boot options. From here, select "Repair Your Computer" and follow the on-screen prompts.
4. Check for hardware issues
If none of the above solutions work, there may be a hardware issue within your laptop. Check for any loose connections or components, such as the RAM or hard drive. Try removing and reinserting your laptop's RAM, hard drive, or any other internal components to see if it improves things.
In conclusion, if your HP laptop is experiencing a black screen, it can be a frustrating experience. However, following the above steps can help you identify and fix the issue. Additionally, regular maintenance and updates can help prevent future issues with your laptop.