How to Fix Apple Watch Not Getting Notifications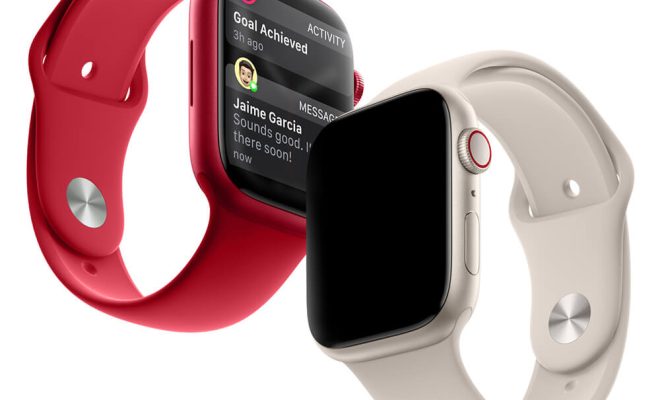 The Apple Watch is a versatile and powerful device that allows you to stay connected with your phone without having to take it out of your pocket. However, sometimes, you may notice that your watch is not getting notifications from your phone. This can be frustrating, but don't worry. In this article, we'll take you through how to fix this problem.
Step 1: Check Your Bluetooth Connection
The first thing you should do is check your Bluetooth connection. The Apple Watch needs to be connected to your iPhone to receive notifications. If your Bluetooth connection is weak or not connected, your watch will not receive notifications.
To ensure your Bluetooth connection is strong, follow these steps:
1. On your iPhone, swipe up from the bottom of the screen to access the Control Center.
2. Look for the Bluetooth icon and tap it to turn it off.
3. Wait for a few seconds and then tap it again to turn it on.
4. On your Apple Watch, go to Settings > Bluetooth and ensure that Bluetooth is turned on.
Step 2: Check Notification Settings
Another reason why your Apple Watch may not be getting notifications is that notification settings may not be set up correctly. Follow these steps to check your notification settings:
1. On your iPhone, go to the Watch app, and tap on My Watch.
2. Tap on Notifications and check that notifications are turned on for the apps you want.
3. Ensure that the Mirror my iPhone option is selected. This ensures that the settings on your iPhone and Apple Watch are the same, ensuring that you receive notifications on both devices.
Step 3: Restart Your Apple Watch
If all the above steps fail, try restarting your Apple Watch. This often helps to fix minor software glitches that may be preventing the watch from receiving notifications.
To restart your Apple Watch, follow these steps:
1. Press and hold the side button until the Power Off slider appears.
2. Drag the slider to turn off your watch.
3. Press and hold the side button again until the Apple logo appears and your watch is restarted.
Step 4: Reset Your Apple Watch
If restarting your watch does not resolve the issue, you may need to reset your Apple Watch to its default settings. This will erase all data and settings on your watch, so make sure you back up your data before resetting your watch.
To reset your Apple Watch, follow these steps:
1. On your Apple Watch, go to Settings > General > Reset.
2. Tap on Erase All Content and Settings and confirm the action.
3. After the reset, set up your Apple Watch as new and see if notifications are now working correctly.
In conclusion, if your Apple Watch is not getting notifications, try the above steps to resolve the issue. If the problem persists, contact Apple support for further assistance. With the above steps, your Apple Watch should receive notifications again and function optimally.