How to Fix an iPhone That Won't Turn On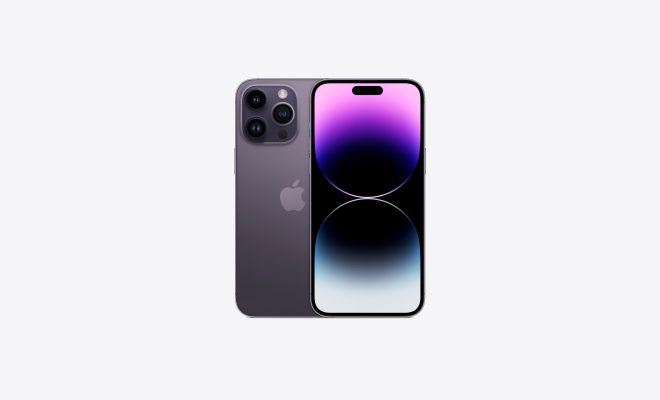 iPhones are among the most sought-after mobile devices in the world today, and for good reason. These devices offer impressive features and functionalities, making them an indispensable device for many. However, there are instances where your iPhone may not turn on, leaving you stranded without your device. This can be quite frustrating, but the good news is that there are ways to fix an iPhone that won't turn on. Here are some tips to help you get your iPhone up and running again.
Charge Your iPhone
The first and most obvious thing to do is to ensure that your iPhone is charged. Plug your iPhone into a charger and wait for a few minutes. If the battery is completely depleted, it may take some time for the device to turn on. Allow your iPhone to charge for at least 30 minutes before attempting to turn it on.
Force Restart Your iPhone
If your iPhone is still not turning on even after charging, you can try a force restart. This is a simple process that involves pressing and holding the Home and Power buttons simultaneously until the Apple logo appears on the screen. Hold down both buttons for about 10 seconds, until you see the Apple logo appear. If your iPhone turns on, it's a sign that the issue was probably caused by a minor software glitch.
Connect to iTunes
If your iPhone still won't turn on after trying the above steps, it's time to connect it to a computer with iTunes installed. Connect your iPhone to your computer and open iTunes. If your iPhone is detected by iTunes, you'll see a message that says "iTunes has detected an iPhone in recovery mode." Click on the "Restore iPhone" button to restore your iPhone. Keep in mind that restoring your iPhone will erase all data on the device, so make sure you've backed up your data before proceeding.
Take Your iPhone to an Apple Store
If none of the above steps work, it's time to take your iPhone to an Apple store for repairs. Apple stores have certified technicians who can diagnose and fix any issues with your iPhone. If your device is still under warranty, repairs are likely to be covered. However, if your iPhone is out of warranty, you may have to pay for repairs.
In conclusion, if your iPhone won't turn on, don't panic. Try charging it, force restarting it, and connecting it to iTunes. If none of these steps work, take your device to an Apple Store for repairs. With a little patience and persistence, you should be able to get your iPhone up and running again in no time.