How to Find Out Which Kindle You Have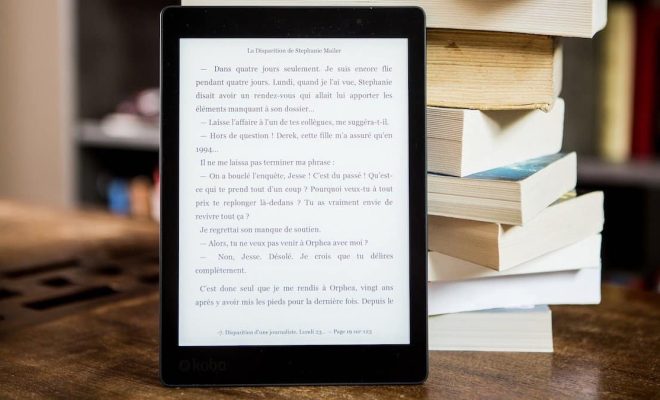 The Kindle is a wildly popular e-reader that has been around for over a decade now. Over the years, Amazon has released multiple versions of the Kindle, each with different features and specifications. If you're an avid Kindle user, it's important to know which version of the device you have, as this can affect things like which accessories you can use or what software updates you're eligible for.
So, how do you figure out which Kindle you have? Thankfully, there are a few different ways to go about it:
1. Check the device itself
The easiest way to identify your Kindle model is to look at the device itself. Each version of the Kindle has a unique design, which can help you determine what model you have. For example, the early iterations of the Kindle have a full keyboard at the bottom of the device, while more recent models have touchscreens.
If you're not sure what model you have, try looking up pictures of different Kindle models online and comparing them to your own device. You may be able to spot some distinct features that can help you narrow down your search.
2. Check the settings menu
If you're already using your Kindle, you can also find out which version you have by checking the settings menu. Here's how to do it:
– Open your Kindle's home screen
– Tap on the gear icon in the top-right corner
– Scroll down to the "Device Options" section
– Look for the "Device Info" option and tap on it
– Here, you should see a list of information about your device, including the model name and number
This method is particularly useful if you've bought a used Kindle, as it can be tough to tell which model you have just by looking at it.
3. Check your Amazon account
If you're still unsure about which Kindle model you have, you can check your Amazon account. Here's how:
– Log in to your Amazon account on your computer or mobile device
– Go to the "Manage Your Content and Devices" page
– Find your Kindle device in the list and click on it
– Here, you should see information about your device, including the model name and number
This method can be useful if you've forgotten your Kindle at home and need to know which model you have while you're out and about.
In conclusion, identifying your Kindle model is an important step in ensuring that you're getting the most out of your device. Whether you're checking the physical design, the settings menu, or your Amazon account, there are several ways to determine which Kindle you have. Once you know your model, you can make informed decisions about which accessories to buy or when to upgrade your device.