How to Factory Reset a Chromebook (Even if It Won't Boot)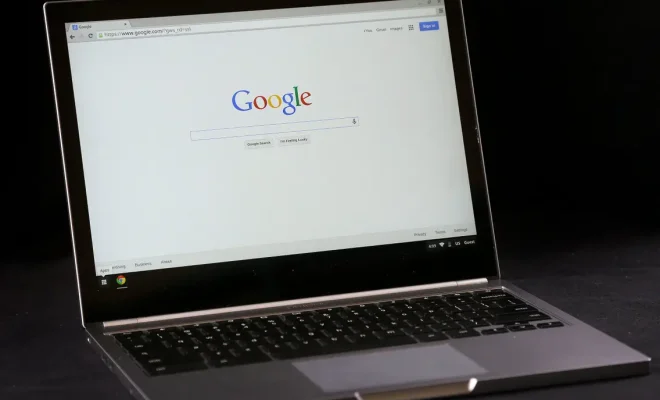 Chromebooks are lightweight and efficient laptops that run on Chrome OS. They are designed for easy maintenance and quick access to the internet and Google applications. However, sometimes they may encounter issues that require a factory reset to fix. A factory reset restores the Chromebook to its original settings and erases all data, but what if it won't boot? Here's a guide on how to factory reset a Chromebook even if it won't boot.
1. Perform a Hard Reset
If your Chromebook won't boot, the first thing to do is perform a hard reset. This is done by pressing and holding the power button until the device turns off. Once off, try turning it on again.
If it still won't boot, try plugging it into a charger and waiting for about 15 minutes before trying again. This is to ensure that the battery is fully charged before attempting a reset.
2. Access Recovery Mode
If a hard reset doesn't work, the next step is to access recovery mode. To do this, press and hold the Esc + Refresh keys on your keyboard and then press the power button. Keep holding the keys until your Chromebook boots into recovery mode.
If your Chromebook has a physical keyboard, you can also try holding down Ctrl + Alt + Shift + R instead of Esc + Refresh to access recovery mode.
3. Perform a Factory Reset
Once in recovery mode, you will see the message "Chrome OS is missing or damaged". From here, you can perform a factory reset by following these steps:
– Press Ctrl + D to open the Chrome OS recovery screen.
– Follow the prompts to confirm that you want to reset your Chromebook. This will erase all data and restore your device to its factory settings.
– After the reset is complete, you will need to set up your Chromebook as if it were new.
4. Use a Recovery Key
If recovery mode does not work, you can try using a recovery key. This is a USB drive or SD card with the Chrome OS recovery software installed. To use a recovery key, follow these steps:
– Connect the recovery key to your Chromebook.
– Press and hold Esc + Refresh, then press the power button to turn on your device. Keep holding the keys until your Chromebook enters recovery mode.
– Select "Use a Device" from the recovery screen.
– Choose your recovery key from the list of available devices.
– Follow the prompts to perform a factory reset.
Conclusion
A factory reset is sometimes necessary to fix issues with your Chromebook. If it won't boot, a hard reset, accessing recovery mode, and using a recovery key are all methods that can be tried to recover your device. Remember to back up any important data before performing a reset to avoid losing anything important.