How to Defend Against, Recognize, and Tame Minecraft Wolves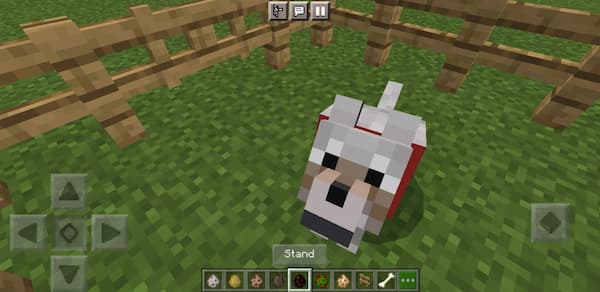 Minecraft wolves are fascinating creatures to tame and train; however, they can also be quite challenging to handle, especially for new players. These friendly mobs are found in forests, taigas, and snowy taigas and are known for their loyalty and ability to protect their owners from other mobs. In this article, we'll explore how to defend against, recognize, and tame Minecraft wolves.
Defending against Minecraft Wolves:
Wolves can be found roaming around Minecraft's forests, taigas, and snowy taigas. If you accidentally or intentionally hit one, it will attack you with its powerful bites. To defend yourself against a wolf attack, you can either kill it manually using a sword or bow or use another animal, such as another wolf, to distract and neutralize the wolf.
Recognizing Minecraft Wolves:
To recognize a wolf, look for a wolf's distinctive appearance, which includes gray fur and red eyes. They are often found roaming in packs of two to eight and are most commonly found in forests, taigas, and snowy taigas. Wolves spawn at light levels of 7 or higher, and groups of wolves spawn every 20 minutes. The best time to hunt for wolves is during the day when they are often sighted wandering around.
Taming Minecraft Wolves:
To tame a Minecraft wolf, you will need to feed it a bone. Wolves will become fed up with bones if you offer too many, so it's important to limit their use. After you have fed the wolf its fair share of bones, wait for it to become friendly and indicate that it has accepted you. The wolf's tail will start wagging, and hearts will appear around its head. You can then use your hand to pet them or right-click on the wolf with a lead to bind it.
After a wolf has been tamed, you can give it a name at any time by right-clicking it, which won't cause it any harm. A wolf will sit on command, which is useful for locking them up or keeping them from straying too far. To make a tamed wolf fight for you or follow you, you need to hit it with a bone to give it an order.
In conclusion, Minecraft wolves are fascinating creatures, loyal and brave, making them a valuable companion to any player. They can also, however, be tricky to manage if you're not familiar with how to tame and handle them. By following the tips listed in this article, you can easily defend against, recognize, and tame Minecraft wolves, making them an invaluable ally in your Minecraft adventures.