How to Connect a Honeywell Thermostat to Wi-Fi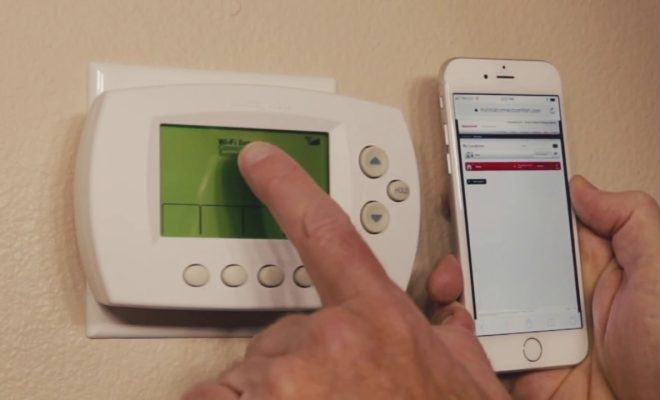 Honeywell is a popular and trusted brand when it comes to thermostats. One of the latest innovations in their product line is the ability to connect your thermostat to Wi-Fi. This allows you to remotely control the temperature of your home or schedule adjustments, which can save you money in the long run. Here's how to connect your Honeywell thermostat to Wi-Fi.
1. Verify compatibility: The first and most important step is to ensure that your Honeywell thermostat is compatible with Wi-Fi connectivity. Check the model number and its documentation. If it is compatible, you will have to install a specific app (e.g. Honeywell Home) on your phone to connect your thermostat with your Wi-Fi network.
2. Power on the thermostat: Make sure your thermostat is powered on and connected to your HVAC system. If it is not connected to the system, contact a qualified HVAC technician to make the necessary installation.
3. Turn off the Wi-Fi radio's airplane mode: Many Wi-Fi thermostats have a mode where the radio is off to conserve battery power. Make sure to turn off airplane mode.
4. Connect to Wi-Fi network: Access the app on your phone and follow the on-screen instructions to connect your thermostat to your Wi-Fi network. This process may require you to enter a password, so make sure you have it handy.
5. Create or log in to an account: Using an exclusive account, you can log in and access your thermostat remotely. You can create one right inside the phone app, or use your existing account if you already have one.
6. Test the connection: Once you've successfully connected your thermostat to Wi-Fi, test the connection. Adjust the temperature, set schedules, or do any other actions available from the phone app.
7. Set up devices: You may have other smart home devices like Google Home or Amazon Alexa that also permit you to access your connected thermostat. Check out the Honeywell documentation for directions on connecting to these devices.
Connecting your Honeywell thermostat to Wi-Fi is an easy and cost-effective way to manage your home heating and cooling system remotely. It's always best to consult the user manual before taking any steps if you're uncertain about compatibility or the installation process. Using this step-by-step guide, you can get started with your Honeywell thermostat and make efficient use of energy in your home. With Wi-Fi technology supporting your thermostat, maintaining a comfortable home temperature is just a click away.