What Happens When You Deactivate Your Facebook Account?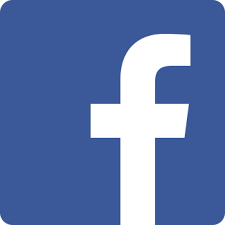 In the age of digital socialization, Facebook has become a cornerstone of everyday communication with friends and family. With its expansive network and various features, Facebook is a platform that is hard to escape. However, sometimes the need arises to take a hiatus from social media, and in such circumstances, deactivating your Facebook account is a viable option.
If you are planning to deactivate your Facebook account, you might be wondering what happens when you do so. Will all of your data disappear? Will people know you are gone? What happens to groups and pages you are a part of? In this article, we will explore what happens when you deactivate your Facebook account and the impact it has on your information.
First and foremost, deactivating your Facebook account means that your profile will not be viewable by anyone. Your friends, family, or anyone else on Facebook will no longer be able to find your profile or see any of your personal information, including posts, pictures, and other content.
While your profile will no longer exist on Facebook, the platform will keep a copy of all your data in its backup servers for several weeks or even months before deleting it permanently. This means that if you reactivate your account within that period, all of your data will be reinstated to its original state.
However, while your profile is inactive, you won't be able to access your Facebook data or interact with other users. You will not receive any notifications, and people won't be able to send you messages or friend requests.
When you deactivate your account, any groups or pages you created will remain on Facebook, but you will no longer manage them. Therefore, it's essential to designate another admin or transfer ownership of your groups and pages before deactivating your account if you are concerned about losing access to them.
Additionally, any comments or posts you made on Facebook will remain. However, your profile picture and the content you shared with others will be replaced with generic visuals that indicate that your account is inactive. Your name will also be removed from Facebook's search results, making it difficult for people to find you.
That said, Facebook will retain some of your information even if you deactivate your account. They keep some data to ensure compliance with legal regulations, help prevent fraud and maintain account security. However, this information is anonymous, and it cannot be traced back to you or your profile.