How to Connect a Galaxy Watch to an iPhone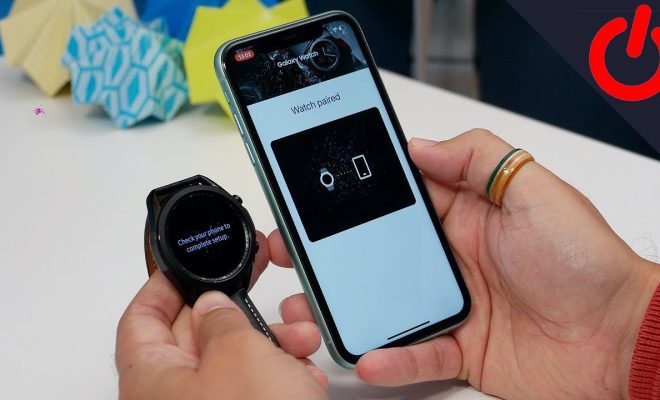 The Galaxy Watch is a popular smartwatch by Samsung, and it works well with both Android and iOS devices. However, connecting it to an iPhone may be a little more complicated than pairing it with an Android device. Here's how to connect a Galaxy Watch to an iPhone.
1. Download the Galaxy Wearable app
To begin, you need to download the Galaxy Wearable app on your iPhone. Open the App Store, search for the app and install it. Once the download is complete, launch the app.
2. Pair the Galaxy Watch
The Galaxy Watch needs to be within range and in pairing mode to connect. To put your Galaxy Watch in pairing mode, press the power button to turn it on, and select the language. You should see a message that says "Connect to phone". Tap on that message, and then select "Galaxy Wearable" from the list of available devices.
3. Allow permissions
The Galaxy Wearable app will ask for a series of permissions, including access to your location, notifications, and health data. Grant them all to ensure that the app can function properly.
4. Set up your Galaxy Watch
Once your Galaxy Watch is paired, you can use the Galaxy Wearable app to customize its settings. You can choose your watch face, customize notifications, access your music library, and more.
5. Add apps to your watch
The Galaxy Watch has a variety of apps available in the Galaxy Store, and you can download them directly to your watch. From the Galaxy Wearable app, go to the "Apps" section and search for the apps you want to install.
In conclusion, connecting a Galaxy Watch to an iPhone is relatively simple when you follow the above steps. Once connected, you can enjoy all the features and functionalities of your smartwatch, including notifications, fitness tracking, and much more. So, go ahead and complete the setup process, and start using your Galaxy Watch with your iPhone.