Funny Questions to Ask Google Home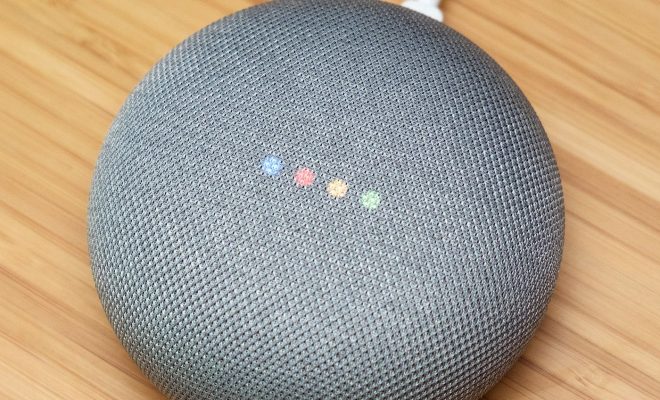 Google Home has become a popular voice-activated speaker that you can easily control with your voice. You can ask it anything, from weather reports to setting timers, and it always provides a satisfactory answer. However, if you want to inject some humor into your conversations with Google Home, there are a few fun questions that can brighten up your day.
Here are some funny questions to ask Google Home that will surely make you and your listeners laugh:
"Hey, Google, what is the meaning of life?"
This question has been asked by philosophers for centuries, and it is unlikely that your Google Home will give you a definitive answer. However, it might give you some funny responses: "According to Douglas Adams, it's 42," or "It's subjective, so I could give you any answer you want."
"Hey, Google, what do you think of Siri?"
As one of the main competitors of Google Home, Siri often comes up in conversations. Google Home might respond with: "I'm sure Siri is very smart, but I think Google Assistant is the best," or "I have no comment on that."
"Hey, Google, what do you dream about?"
This is a hilarious question to ask, and Google Home's responses will typically be unconventional: "I don't dream, but I do think about machine learning algorithms from time to time," or "I dream about a world where everyone is using Google products."
"Hey, Google, what's your favorite color?"
Google Home may surprise you with this response: "I'm an AI assistant, but if I had to give you an answer, it would be Google's trademark colors – blue, red, yellow, and green."
"Hey, Google, can you do any impressions?"
Google Home has a range of impressions it can do, some of which include impressions of your favorite celebrities, animals, or movie characters. You can ask it to do an impression of Darth Vader from Star Wars or President Biden, and it will happily oblige.
"Hey, Google, do you have any jokes?"
Google Home has a great sense of humor and is sure to make you chuckle with one of its many jokes: "Why did the tomato turn red? Because it saw the salad dressing," or "What do you call an alligator in a vest? An investigator."
In conclusion, asking funny questions to Google Home is a great way to lighten up your day and entertain your friends and family. Whether you are relaxing at home or having a get-together, Google Home has a range of hilarious responses that will brighten up your day. So go ahead and ask Google Home some funny questions, and discover how much fun you can have with it.