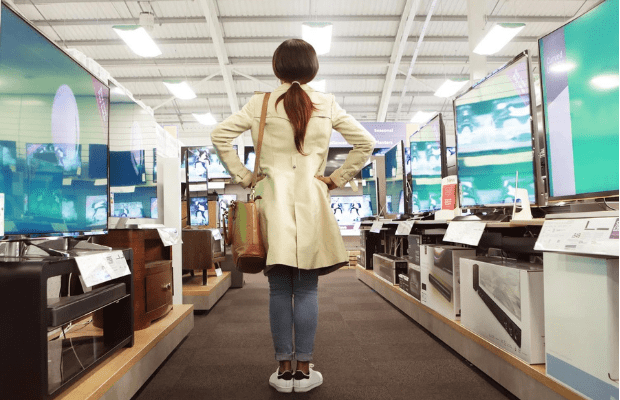 As technology continues to advance, buying a TV in 2023 is likely to look different from the process today. There are a few key factors to consider when making this purchase, including screen size, resolution, connectivity, and feature set.
Screen Size
The first thing to consider when buying a TV in 2023 is screen size. With more people staying at home and wanting to replicate the theater experience, larger screens are becoming more popular. If you have the space for it, a 55-inch TV or larger is a good choice. However, keep in mind that a larger screen may also require more wall space and may not fit in all living rooms.
Resolution
The higher the resolution, the better the picture quality. The most common resolution for TVs in 2023 will likely be 4K, which is four times the resolution of 1080p Full HD. However, 8K TVs are starting to make their way onto the market, offering even higher resolution for an even more immersive viewing experience. Keep in mind that you will need a higher internet speed to stream content in 8K, and there is currently limited content available at this resolution.
Connectivity
In 2023, most TVs are likely to come with built-in Wi-Fi, allowing you to connect to the internet and stream content directly from apps like Netflix and Amazon Prime. The most advanced models may also feature Bluetooth connectivity, built-in voice assistants, and even in-built cameras for video calls.
Feature Set
There are many features that TVs in 2023 may offer. Some TVs may come with a built-in video game console, making it easy to play games without needing a separate device. Other features may include motion sensors, allowing you to control the TV with hand gestures, and built-in projectors, allowing you to project content onto a wall.
When buying a TV in 2023, it's important to consider your needs and budget. There will be a wide range of TVs available, each with its own set of features and capabilities. Make sure to do your research and find the best TV for your home theater setup. With a bit of research and careful consideration, you'll be able to get the perfect TV for your needs and budget.