Stacked and Vertical Monitors Are Turning Into the Next Big Thing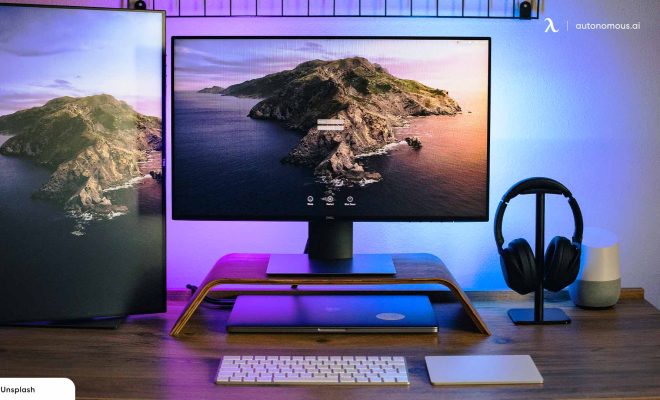 In today's world, the need for efficient and productive work is at an all-time high. People are searching for ways to optimize their workspace and improve their workflow. One solution that is gaining popularity is the use of stacked and vertical monitors.
Stacked monitors are where two or more monitors are stacked on top of each other, providing a larger screen for the user. This type of setup allows the user to view multiple applications simultaneously, increasing productivity and efficiency. For example, a video editor can have their editing software open on one monitor while having their video library and references open on the other.
Vertical monitors, on the other hand, are rotated 90 degrees to provide a taller display. This type of setup is ideal for tasks that require a lot of scrolling, such as coding, writing, or reading long documents. With this setup, the user can view more content at once without having to scroll too much.
The popularity of stacked and vertical monitors is increasing as more people discover their benefits. It allows individuals to have a more organized workspace and can even reduce the need for physical desktop space. With multiple monitors, there is no need to keep switching between open windows or applications, which can be a significant time-saver.
Many individuals who work from home or have remote jobs have also discovered the advantages of stacked and vertical monitors. With this type of setup, they can create a more professional and efficient work environment, which can help increase their productivity.
In conclusion, stacked and vertical monitors are turning into the next big thing in the world of productivity and efficient work. They are a fantastic solution for individuals who need to multitask, view large amounts of content at once and have organized workspaces. With the advancements in monitor technology, it is now easier than ever to set up a dual monitor, triple monitor, or more to achieve optimal work efficiency. So, if you haven't already, it's time to invest in a stacked or vertical monitor and experience the benefits for yourself. ­